My brother in law is a laid back and fun kind of guy. He wanted something simple but fun for his 30th birthday party. The one thing he specifically said was to not make it cute, lol.
The outcome was a red folder made of Canson paper with a crisp white paper attached to it by a brad. The font choice got to represent the fun part of the invitation with flirtatious bubbles. The martini glasses at the top added a festive touch.
I think the end result was anything but cute!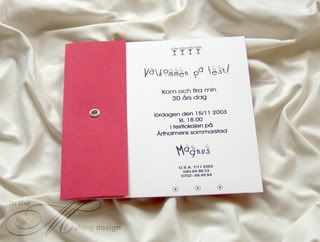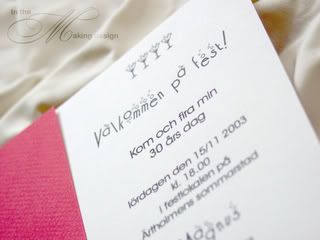 I will be out of town for a few days, so there will be a short break in new posts, but do make sure to check back on Sunday for a small celebration (and perhaps also a surprise).