For my newhew's first birthday I decided to give furniture painting a try. His room has a sun, moon, and stars theme and is painted white and blue so I went with that theme to compliment the rest of the room.
I have to say that the prep work and basic painting turned out to be oh so boring. The fun part, the decorating, didn't last long enough for it to be something I would consider doing again unless someone actually asked me to do it. But the little boy loves his table and chairs and uses it regularly.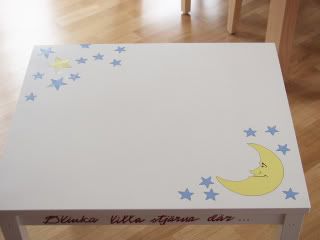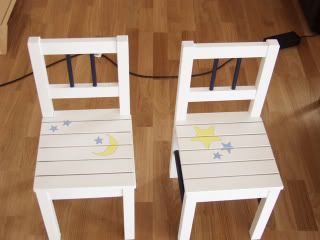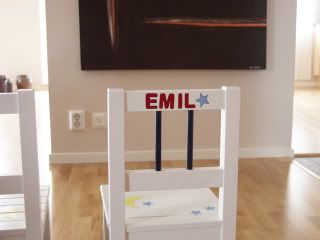 I apologize for the non fancy photographs, I added the last touches to the table about an hour before the party. Talk about procrastinating, LOL.