Yikes! Be prepared for a long post. I've been gone for a while and have a lot of catching up to do. Fasten your seatbelts because here we go!
May 16
On my way from work to the train station to pick up my tickets for a trip I passed a park where there is an old windmill and took the opportunity to snap a few pics.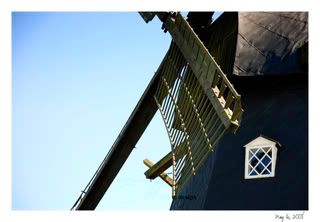 May 17
The balcony where this bench is placed was sealed off because the stone is disintegrating and it's dangerous to step out on it. So I had to push the camera through the fence to even get a glimpse of it. It's moments like this that make me wish I could walk around with both the Nikon and the Olympus in my bag since the latter one has live view. That would make the shoot itself slightly easier, lol.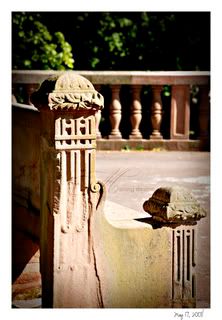 May 18
One of the beaches in our town. When I uploaded the picture it reminded me of something from a 20s/30s romantic movie so I thought the "Super Fun Happy" action from Totally Rad was fitting.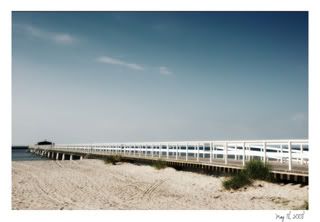 May 19
Taken at the train station at 6.30 am while I waited for my train to come in. Not the most exciting photo, but with a long day spent in a meeting and on the train to and from said meeting, and then getting really bad news, this will have to do.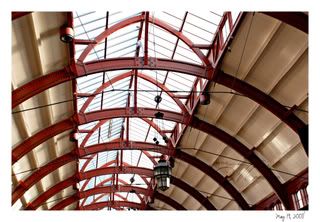 May 20
Sea bed rocks from my garden.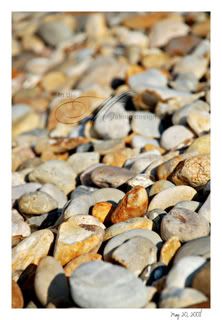 May 21
Taken on my way to the dentist that morning. Pretty happy about the bokeh but I so wish I had a macro lens.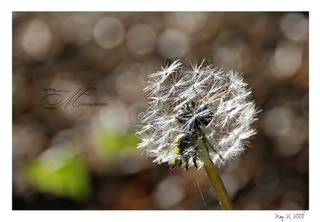 May 22
Two dogs that were tied to a lamp post outside a kindergarten. I don't know them but I thought they were so cute together. They were totally hamming it up for me when I brought the camera out.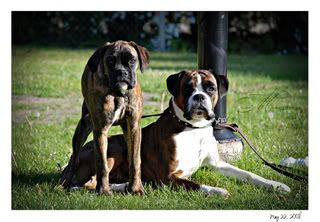 May 23
Pretty uninspired that day. Couldn't find anything I felt like photographing. In the end I turned my camera up. Oh well.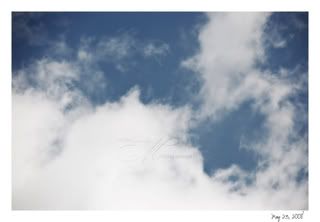 May 24
A light fixure in a restaurant where I had lunch. Thought it looked like a planet in the solar system.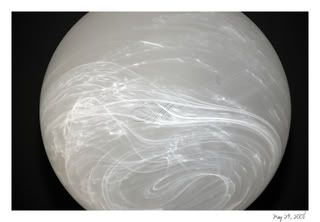 May 25
My nephew being hoisted into a tree by my husband to bring down a ball that was stuck in the foliage. He was extatic.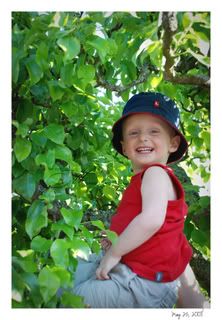 May 26
Not taken on the right day. My first cheat all month. I didn't take any photos at all that day so this one from a few days before will have to do. It's my sister and her boyfriend.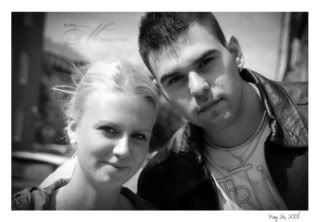 May 27
Beautiful shiny wallpaper at a restaurant.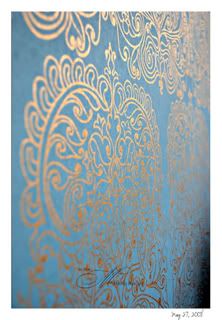 May 28
This is part of our hedge that we planted a while ago. They were just beginning to bud then and now they are all green. Love that we can finally keep things alive.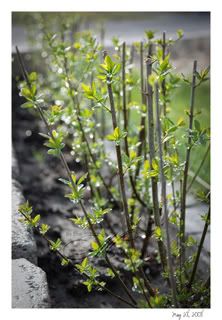 May 29
Not the greatest photo. Played around with it a lot to make it seem less boring. Don't know that I succeeded. It's a part of our herb garden, which actually isn't as much of a garden as pot filled with different herbs, lol.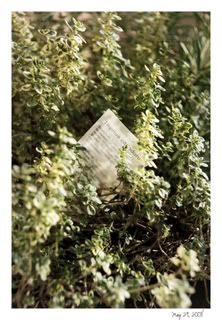 May 30
Ah, last photo of the month save one! This is the Turning Torso, which was designed by world famous architect Santiago Calatrava. I think it's an amazing building but would not want to live at the top, lol.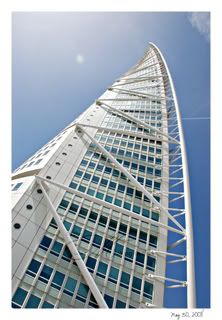 May 31
Two people who are very dear to me. The woman who brought me to life, and the man who gave my life meaning. This isn't a well taken photo, with all the burn out in the background. But I think of all the photos I've taken for this callenge this is the one that brings out the most emotion in me. Funny how that is.