What a truly lovely weekend! The weather has been fantastic and we've had a wonderful time together all weekend. I took a bunch of photos yesterday while out and about. This week's shot for project 52 was taken yesterday.
#14, 2009
I've seen this sea of blue flowers all week on my way to work. Yesterday I made Johan go out of our way so that I could photograph it. I absolutely loooove spring!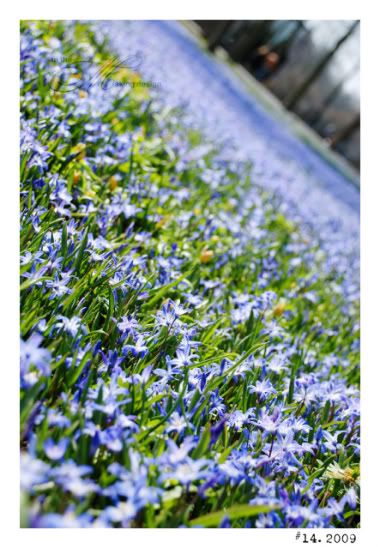 Here are two other photos from yesterday that I really like, for obvious reasons.
My bebe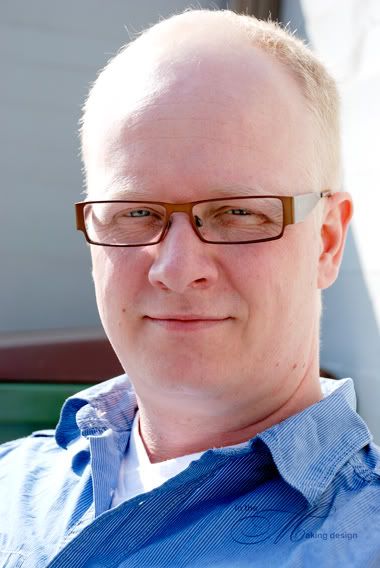 Chocolate and banana milkshake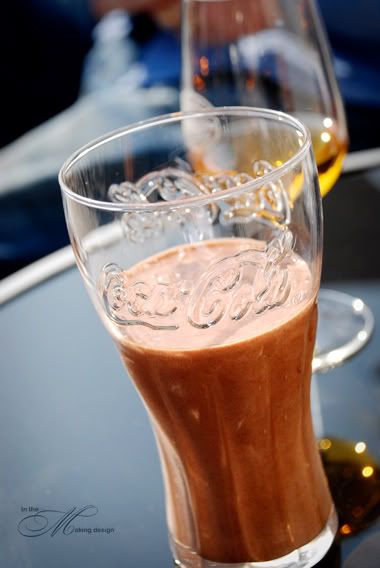 The man also took a photo of me. It needed some editing; a crop and a PW action (Seventies) set at 50%. I don't hate it.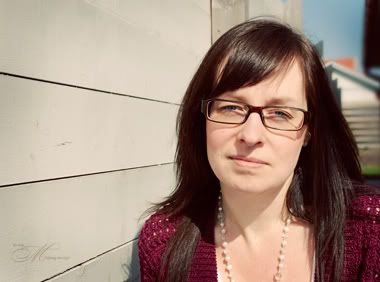 In other news I am waiting on the papers for that wedding invite I briefly mentioned a while back to arrive. I am itching to get started, it involves a lot of cutting and folding, so let's hope they get here soon. I will share once I have one finished.
Also, I have started working on the book for our Milan trip. Unfortunately I have run into writer's block the scrapper's edition and have only finished the cover and the very first spread. But I'll keep staring at the blank 24x12 page in PS and hope something pops up behind that scull bone of mine.