Sheesh! Did I go on a holiday trip or something? Yeah, I wish! No, I have been splitting my time between work and splitting headaches. Lots of fun, right? Not so much to be honest.
I had grand plans for this place, including a few freebies, new scrap layouts and lots of photos. I guess just the photos will have to make do.
First, project 52!
#19, 2009
My goddaughter at the party on Sunday celebrating her 4th birthday. She is such a delightful little girl. So pretty and a true joy to be around.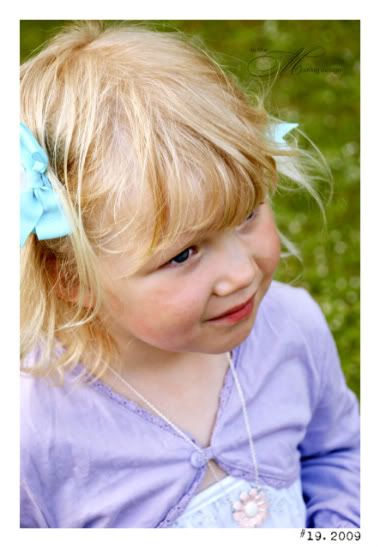 Some other photos related to her party:
Her mum, my friend Anneli, made these super cute cupcakes for dessert (along with a huge Barbie cake).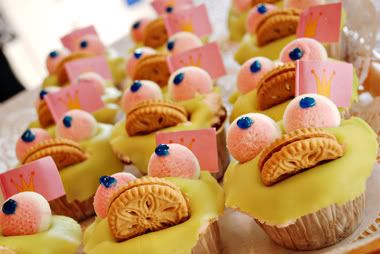 Chocolate balls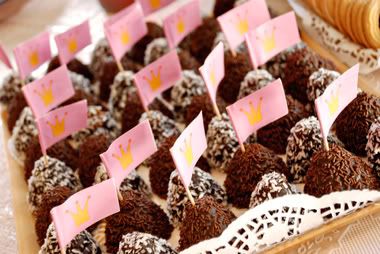 I made a card for the birthday girl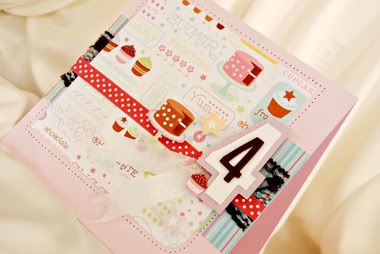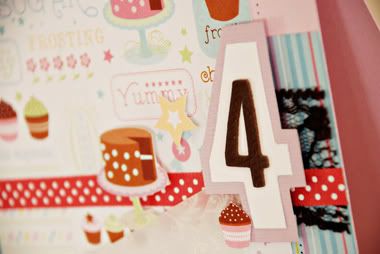 And then here is the present. I made the bows out of wrapping paper. It was really easy to do. I was in a slight rush so I simply cut strips with scissors and glued the ends of each strip together, forming a circle, and then arranged them on top of eachother with a small flower on top and then fastened the deal with a brad. Easy peasy. One could be more careful and cut the strips with a ruler and knife and perhaps also use double sided paper (with different patterns on each side) to avoid the white backs showing.