Aye wee ones, I have once again some photos for my Project 52 to share. Last week was fairly uneventlful with only one exeption. This past week was much more eventful but most of what went down had to be without a camera. So that means that I had little to choose from. But that's ok, I'm not going to create faux situations, now am I?
#42, 2009
I got the chance to go to the "soft opening", or pre viewing if you will, of our new IKEA on Wednesday. We've had one since the 70s but the old house was worn and too small so a new one has been built. It is the 2nd largest in the world (no store can be bigger than the flagship store in Stockholm) and also the greenest one in the world. It is Co2-emission neutral and amongst other things the food waste is used to create bio gas. Pretty impressive. But anyway, as my husband is head chef at our IKEA I got the chance to see the big monster before it opened to the public. That was when I took this photo from one of the windows in the restaurant.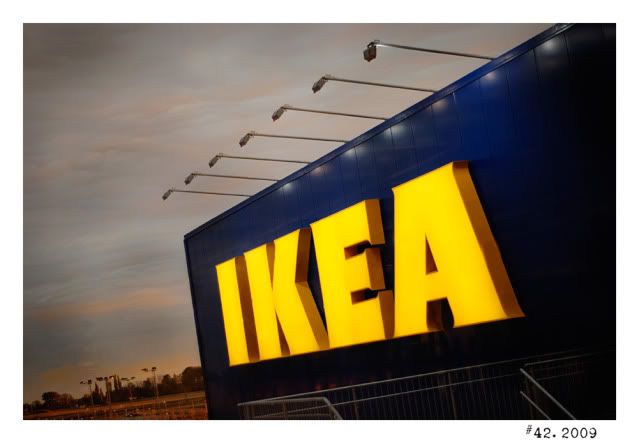 #43, 2009
Taken in the park outside my job at a lunch break. I love going out there to decompress and just breathe for a while. It gives me that little extra strength to get through the day.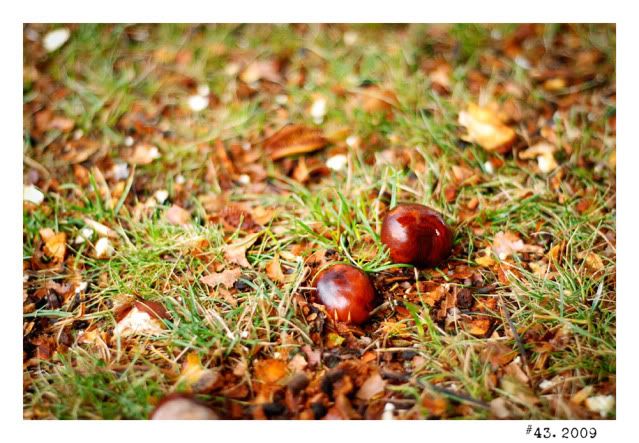 And there you have it. Only nine more to go this year. Wow.