This week's photo was taken on All Hallow's Eve when my mum and I went to put a wreath and candle on her parents' grave. I love the tradition of honouring your loved ones with candles at the time of year when it's the darkest. It's about honour and reverence and remembrance. It's simply a beautiful tradition.
#44, 2009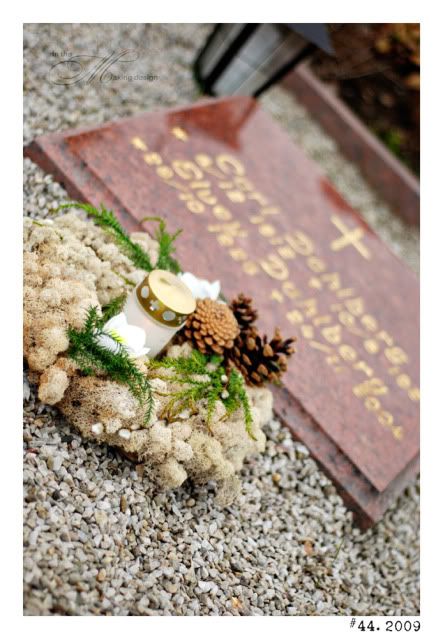 I also took some more photos that I liked this weekend. On Friday night I was really tired and frozen when I came home from work and decided to light lots of candles to warm both my spirit and my body. I love the glow of this holder on the wall. It's like a work of art.
Yesterday it was the final game of the season and it was a home game. Unfortunately it turned out to be a mediocre game, the stadium was half empty, and it was freezing cold. But I liked this shot.