One of my coworkers asked me to do a painting for him after seeing the
one I did for another coworker
a while ago. It took me a while to get started and then it didn't exactly come out the way I had envisioned it. So after giving it several tries I had to ask my husband for help. I had the shapes and colours all set. I just couldn't get the blending of the black and white right. His solution was to open a bottle of wine and crack the paint bottles open. After a while we were both standing there talking and dragging paint along imaginary lines. The end result was this organic creation.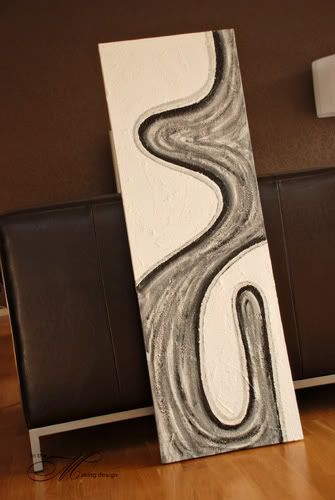 For the gift we got my sister for her birthday I wanted to do something cute and sassy and chic and cool. All at the same time! So I rummaged through my collection of wrapping paper and was discouraged. I had lots and lots of Christmas themed paper (ok, so I do go overboad in that department, sue me, lol) but nothing that screamed chic and sassy. What to do, what to do? Improvise of course! I went with a black wrapping paper and added a strip of this ultra cool scrapbook paper by Glitz. Then, as a simple last little touch I added a hot pink ribbon and some bling. Simple but effective.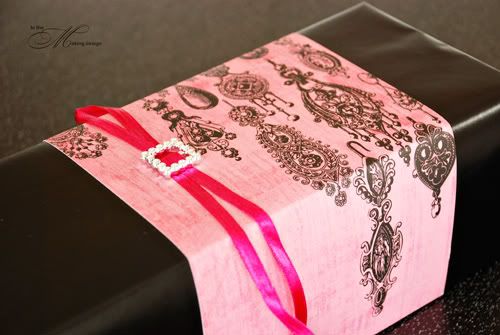 Naturally I had to do a matching card as well. The pink paper got to act the star again, and I added the same ribbon as well as her initial and some sequins.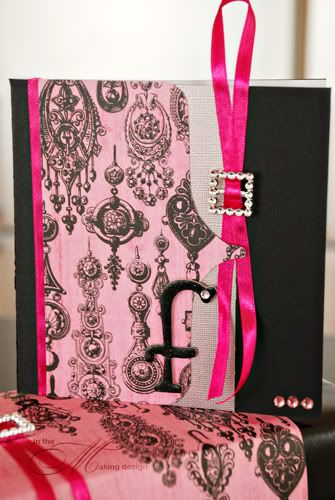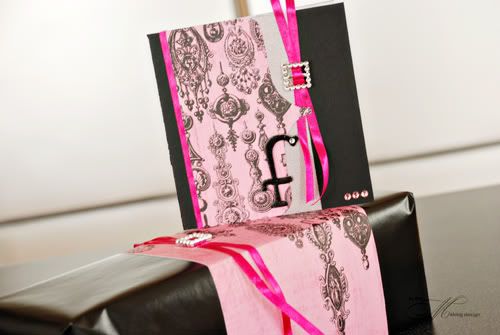 The gift? My faves; white high top Converse all stars!