My camera has been a silent companion in the last couple of weeks. I have carried it with me almost every day but to be honest I haven't really had any interest or will to pick it up and use it. I think the funk over the computer somehow moved over to every other creative aspects of my daily life. But I have dutifully kept up with the project photos. After seeing the finished product of last year I'd be damned to miss out after only a few weeks into the new year.
#06, 2010
I got these baby cupcakes for Valentine's. It's not a huge thing in our household but I thought they were so cute.
#07, 2010
I cannot remember when we had a winter like this last. We've had snow since mid December and even though it's finally starting to melt away now, it was still abundant two weeks ago.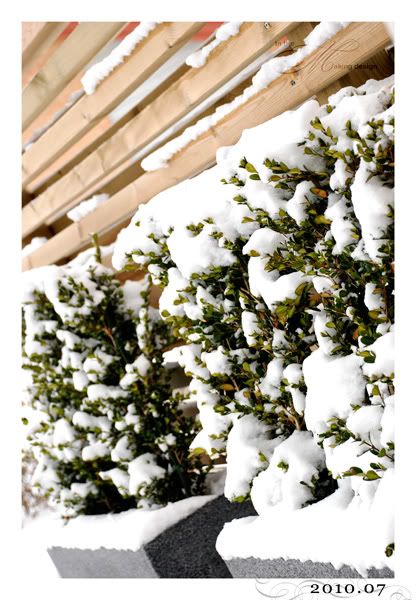 #08, 2010
My beautiful sister on her 26th birthday yesterday.
Tomorrow I'll share a collaborative piece of art and the card and present I made for my sister. Now I need to hit the sack as I have a taxi picking me up at 5.30 am tomorrow morning for yet another business trip.