I think I am finally getting back to being excited about photography again. I have just been blah about it for a while.
#15, 2010
This week's P52 photo was taken yesterday when my brother in law and our nephew came over to have dinner and watch football. There was a whole arsenal of "Cars" displayed on the back of our sofa. Very cute.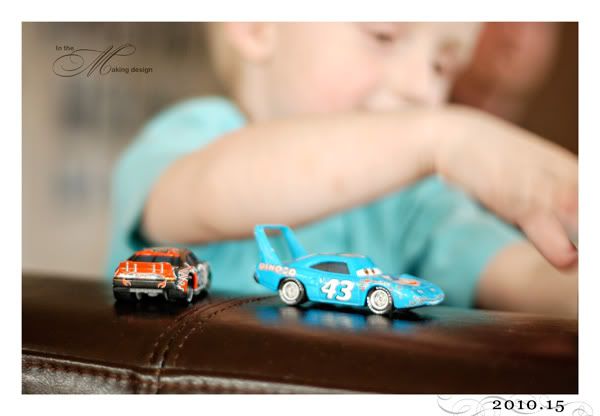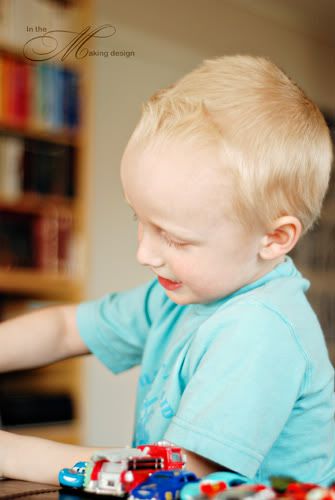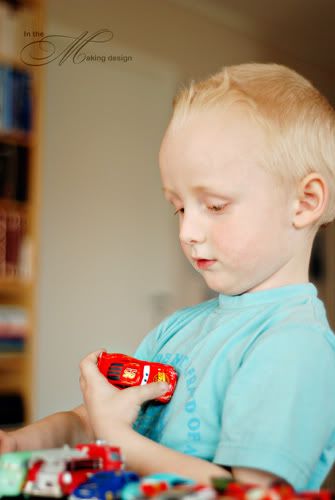 Today we went shopping for some new lavendar, remember last year's died during the winter, some herbs and perhaps also some tomato plants. We came home with none of that. Go figure. But we did get some flowers for the porch. I think it turned out quite lovely.