Alright, my friends, be prepared for an onslaught!
We took so many pictures that we would be sitting here for days if I were to post all of them so I will definitely spare you that. :D But going to Italy means it's difficult to not get gorgeous shots. I thought I'd share just a few and some of the delicious food we had while there.
The trip started with beautiful views out the plane window.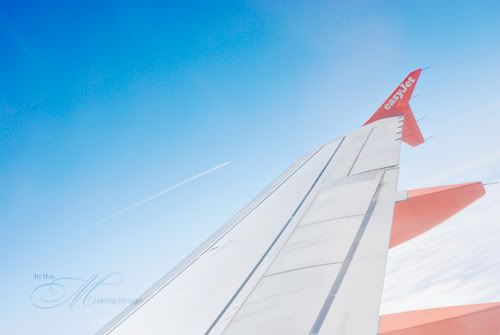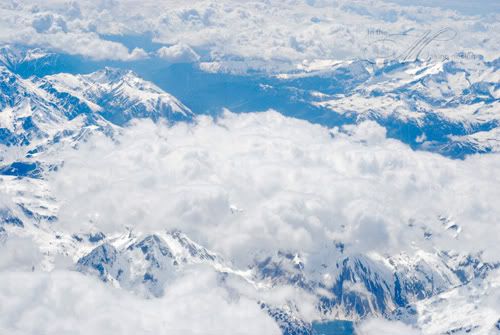 Inter played Bayern Munchen in the champions league final the very Saturday we were in Milano. Even though the game was played in Madrid the whole town was full of fans. At 9.30 am we were in town to look for football jerseys and they had already assembled at piazza duomo, singing and dancing. The flags were everywhere.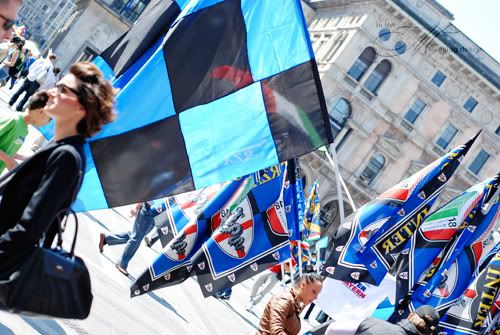 The hunt for jerseys took us out to the football arena San Siro. It's such a cool building, it looks like something from out of space.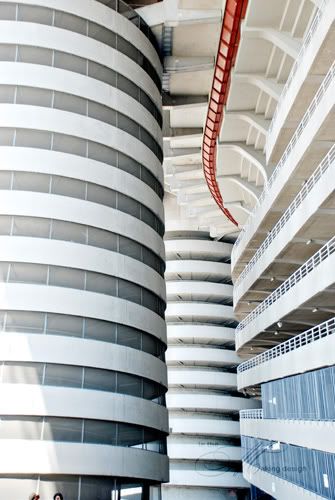 We went to Verona, as that was where the Michael Bublé concert was to take place that night. The old part of Verona, centro storico, is absolutely gorgeous. The old buildings are well preserved.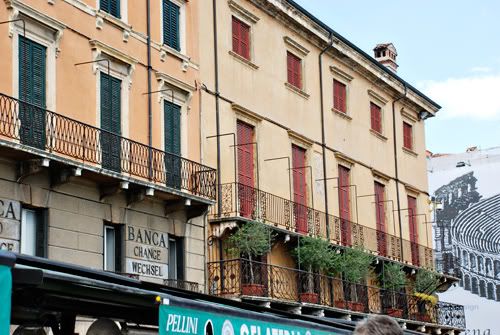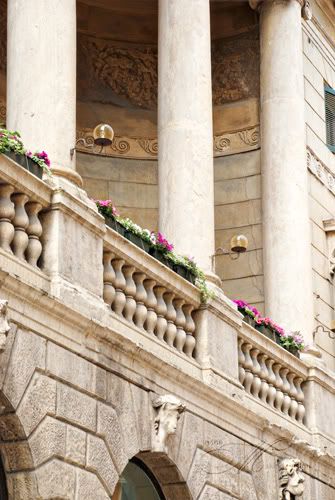 The Verona Arena is right smack in the centre of town and it's a beautiful piece of architechture.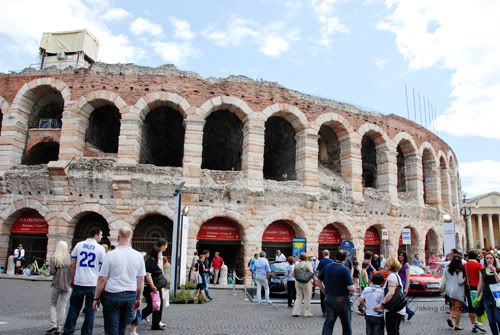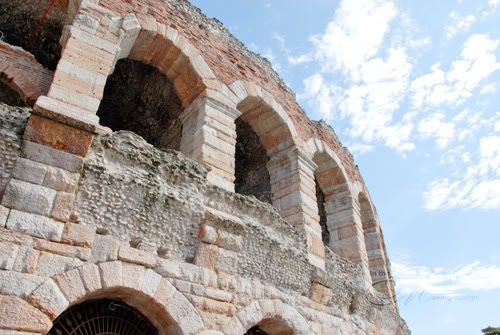 There was a food market on the square in front of the arena and every stand had something delicious to offer, from cheese, to pastry, to olives, to sausages, to ham, to olive oil, to veggies. I wanted to get one of everything but alas that was not possible.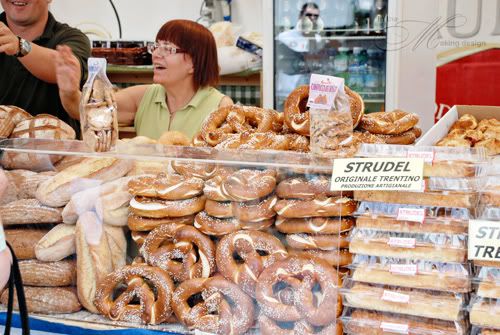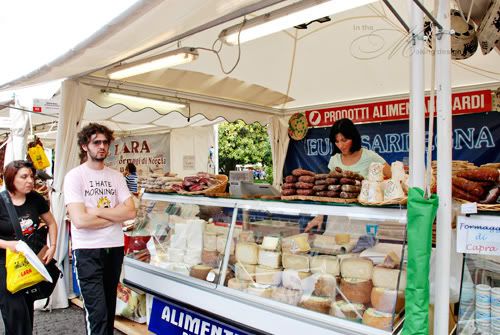 We saw la casa della Giulietta (Juliet's house), which was such a tourist trap. in the passage to the courtyard people had filled the walls with notes.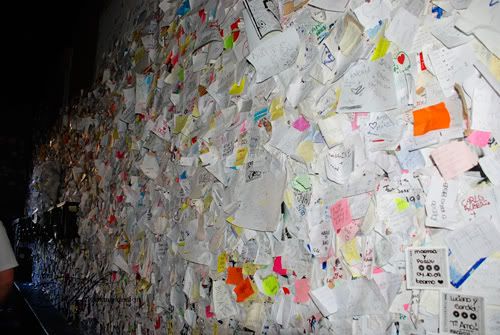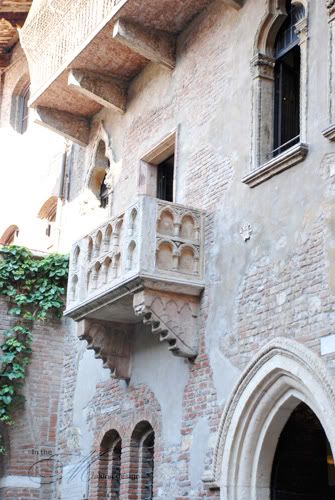 Here we are taking a break at a restaurant.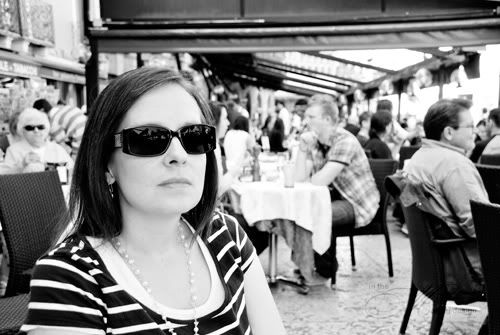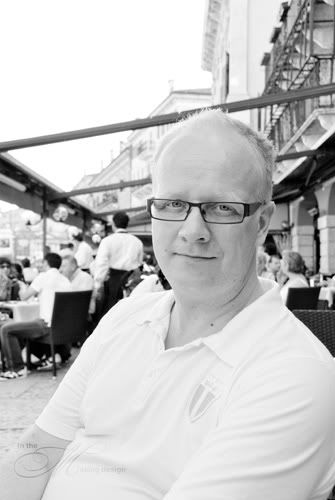 I'll come back to Saturday evening in a moment, but first some shots from Sunday.
We had lunch at a place in the countryside outside of Milano, a small family farm, and the food was a-maz-ing!
First there was antipasto; prosciutto and salsiccia, baked aubergine and homemade cheese, pickled chicken, some kind of variation of lasagna (just pesto between the pasta).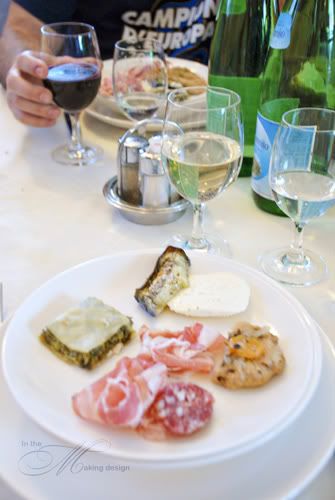 Then there was asparagus risotto. I believe the best risotto I've ever had.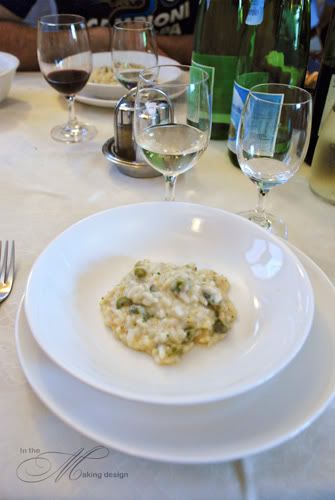 Then there was a dish that I can't remember what it was called, but it was like an oven baked thick pancake. Very tasty.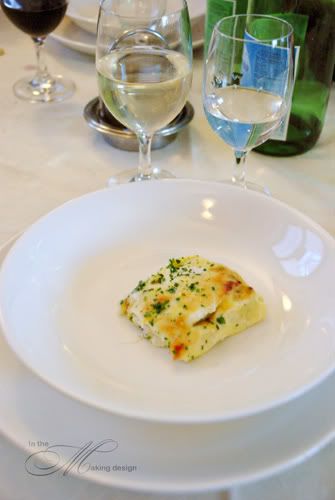 After that we were served rosemary chicken and thin slices of roast beef with gravy and baked potatoes. Gorgeous.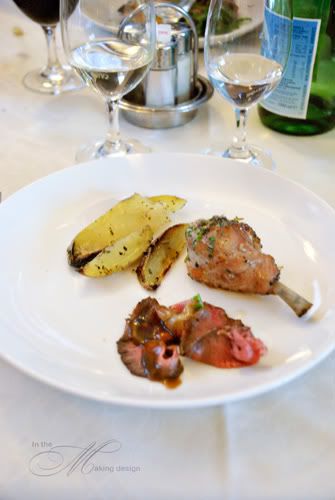 After that they served three types of cheese (which I seem to have missed to upload) and the whole thing was finished off with vanilla gelato. Heaven!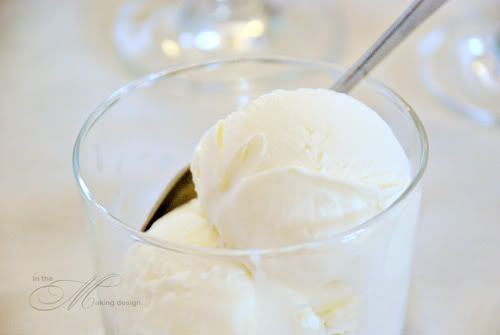 Everyone were seated in large rooms. Because it was Sunday afternoon the place was brimming with large Italian families. I feel so lucky that we had the chance to experience this, so far removed from anything touristy.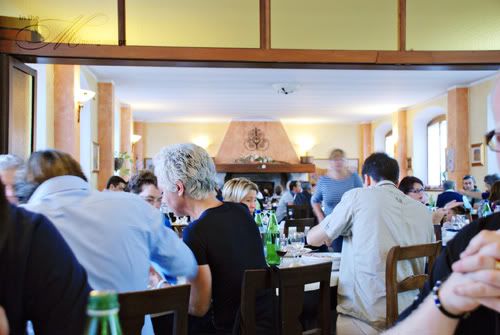 The farm and its settings were beautiful and we took some time to check out some of the animals before we headed back to the city.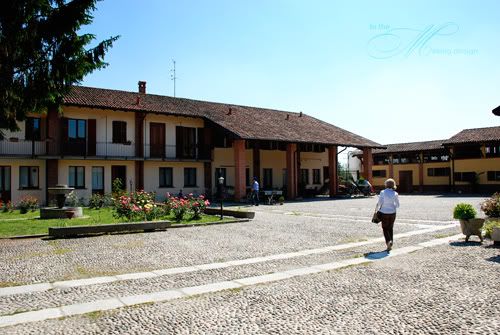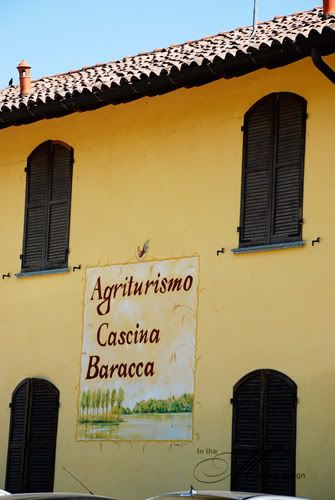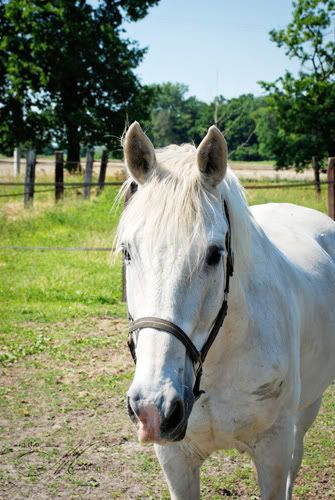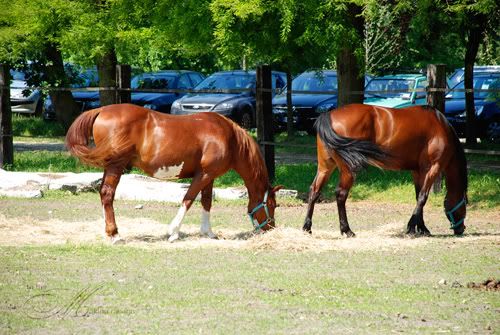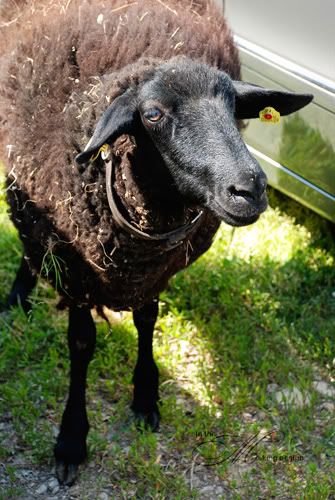 In the evening we headed out for a bar and enjoyed delish cocktails and snacks (wich could be described as dinner as well, it was that abundant) at aperitivo.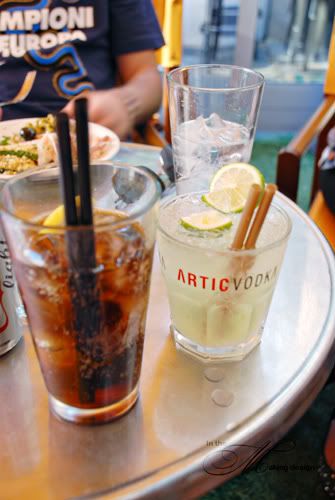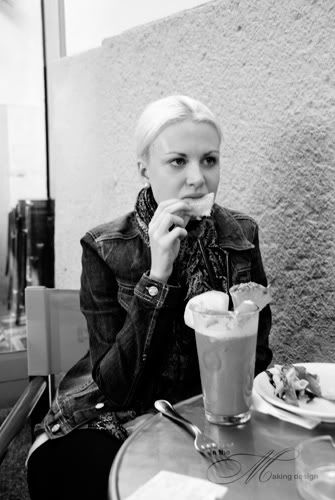 The bar backed up to some beautiful surroundings from ancient times. I find it wonderful that people actually spend time at and around places like these, as part of their home, and that it's not treated as a museum piece.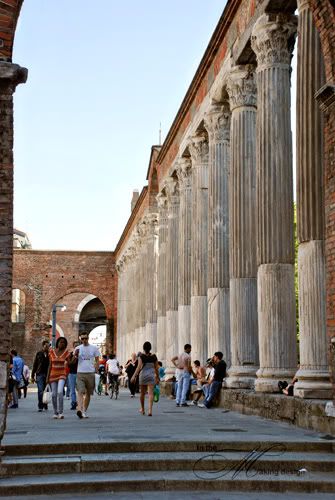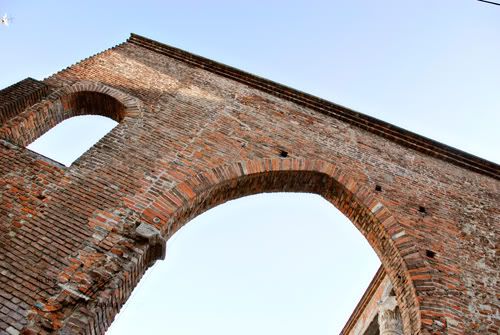 OK, so that hotness I was talking about? Yeah. :D
Oh be still my heart!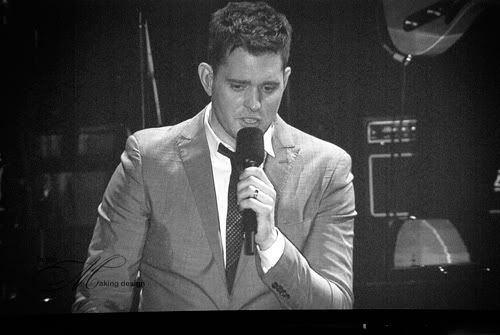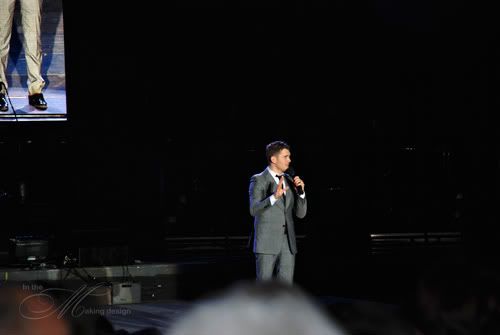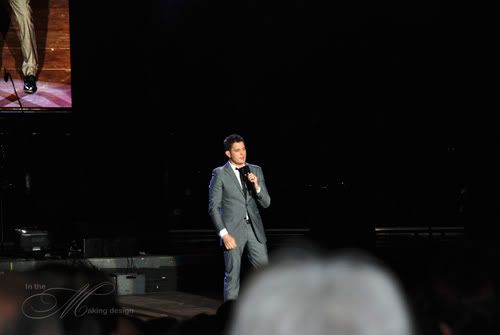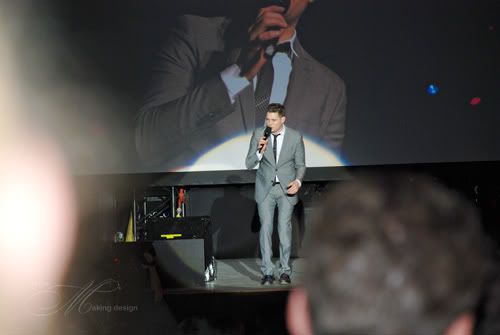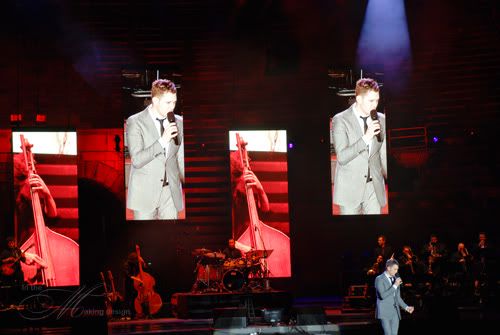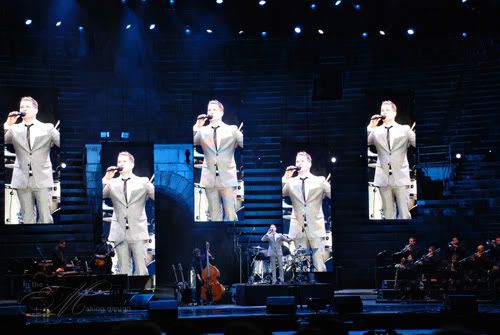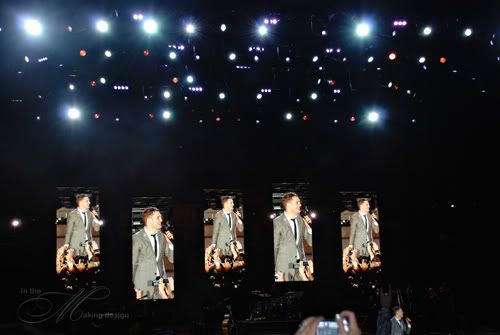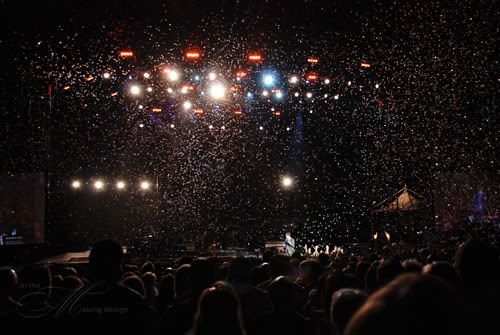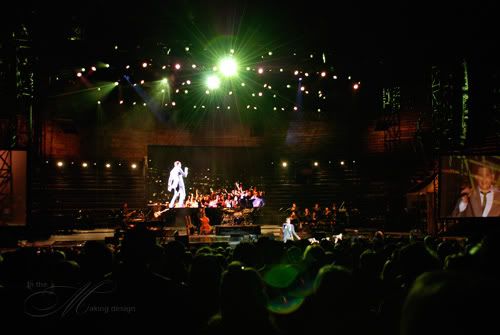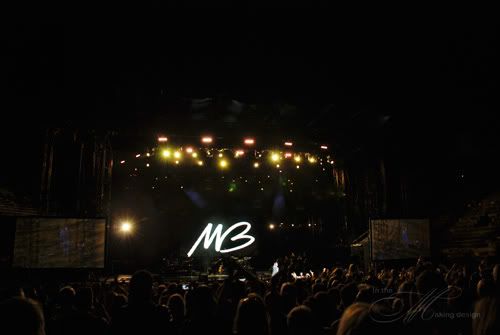 Here I am enjoying the show. Charming with the chewing gum there, Linda! Sheesh!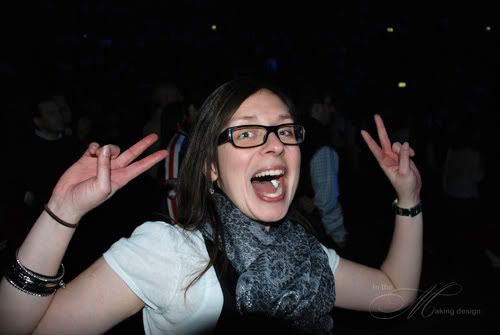 Michael performed at Verona Arena, shown in the pics above, and it was the perfect place for a show. We had great tickets and thoroughly enjoyed every minute. I can remember sending a text message to my sister that my life was complete, hahaha! And then, Inter won the Champions league that night as well so things could not have been better.