We saw the Sweden - San Marino game in the qualifications for European Championships on Tuesday. I was really sick but we had paid a good deal for the tickets so I went anyway. With long johns, two knitted jumpers, my winter coat, a padded seat cushion and a fleece blanket I was pretty much set.
The game itself was pretty blah. We won 6-0, which going by numbers sounds like a fabulous game, but San Marino was lightyears away from Sweden and we practically ran them over. The goals were fun but the rest was not too inspiring. Funny how that can be when one team is much better than the rest. But I digress.
What was fun though was seeing our boy Zlatan Ibrahimovic back home. For those of you who don't know of him, he left almost ten years ago as a teenage super talent for Holland, went on to Italy and became a superstar. He hasn't played on a pitch in our town since then. So there was love in the air.
Naturally I brought the camera and that was a good thing as our seats were on the fourth row. Practically on the pitch! I had the camera fixed to my face for most of the game. Mainly because there were so many things I wanted to capture in the game but also because I found out that it's a tricky job shooting a sports event. The harsh light from the spotlights, the fast moving pace, the vast area to cover. Man, now I completely understand the obsession with lenses and gear that sports photographers have, lol. My kit zoom didn't take me very far. But I did the best I could and got at least a few decent shots. Let me share them with you.
Ok, so even if you're not a sports person ... at least you can enjoy the men in shorts. Zlatan even lifts his shirt in one shot.
The big Z himself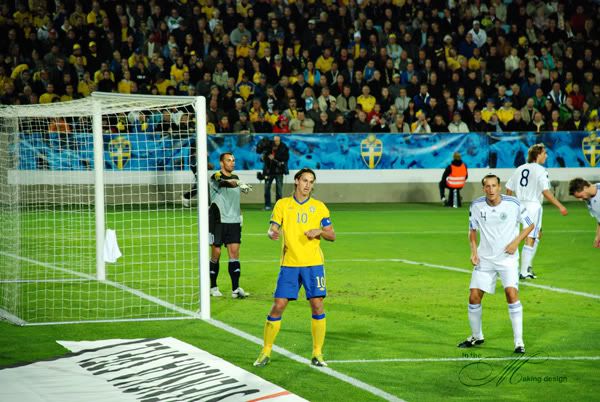 Kim Källström
First goal
Emir Bajrami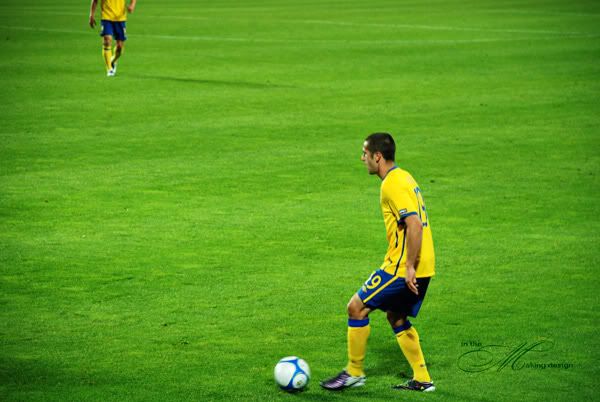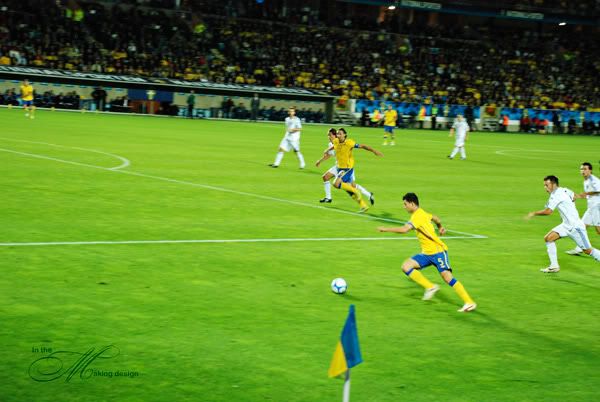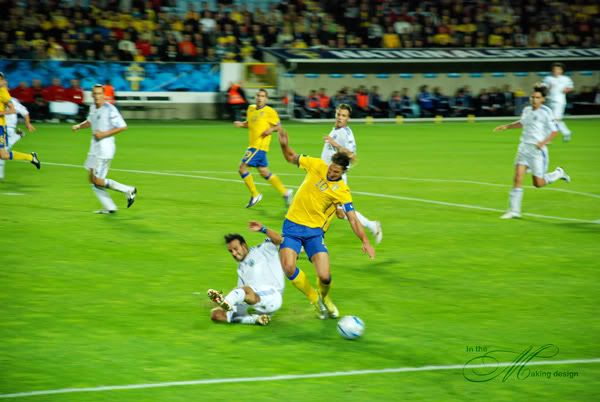 Objecting a red card for Olof Mellberg (you can see Olof in the number three jersey walking off right behind the ref).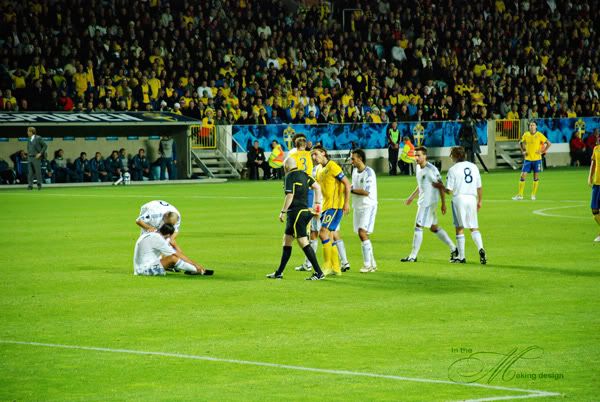 Still objecting, now with the shirt lifted. Thank you! Please do so again!
After the game Zlatan got a standing ovation from the old fans.