You know, I rarely have the time to actually scrap anything these days. If I'm not working on photos, or a project for someone else like the invite I posted about the other day, I am usually working on designs. So the amount of scrap pages this year equals about what I did each month last year. Sad but true. It's a creative outlet that I miss actually. I love designing, but it's a completely different satisfaction for me, and scrapping gives a weird sense of accomplishment for me.
So I have decided to find the time to make an album about our trip to Italy this summer. Now I just have to remember how to actually do it, lol. I swear, I've been staring at the screen for two nights now, trying to make my mind up about how I want it to look. So far all I have to show for it is the front page. One page in five hours? Seriously! It didn't use to be this slow, did it? But I am going to give it time. I am going to let the inspiration come back to me in its own time. Just as long as it comes soon. Hee!
But anyway, y'all want to see the cover?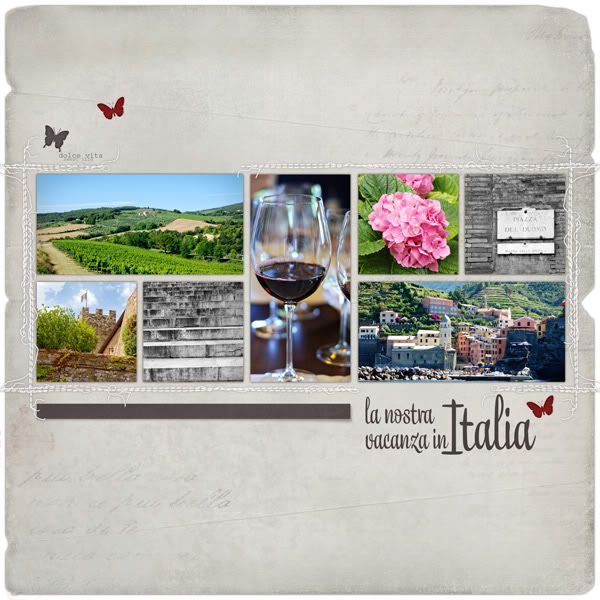 Template is my
7 Days in May Template
, stitches are by Anna Aspnes, the rest will be featured in an upcoming kit (and with that I mean like soon, like next week soon).
OK, back to the trenches!