My little nephew had a big day today; it was his christening. I guess there was a lot more work for his parents but the boy had a lot of people to meet and greet as well as putting up with a complete stranger put water on his head. He did so well though, the little guy.
We were asked to not take any photos during the ceremony but I had to risk it and shoot one anyway. I know, daring to defy the priest in church, where will that get me? Heh! I'm not sure they get how important it is to document what actually happens rather than just posing after the fact. Anyway, I am glad I did because I just love this photo (even if it's a bit unfocused and blurry due to me trying to sneak the shot in).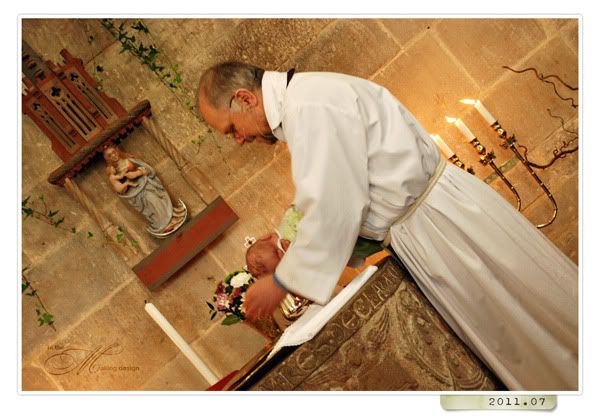 I just have to show the beautiful setting for the fountain in the curch. I love the stone wall in the background.