This week has been pretty crappy to tell the truth. I trew my back out last weekend when I sat in a very soft sofa, holding a sleeping baby for several hours, and then tried to get up without waking him.
I was born with an extra vertebrae in my lower back and the disc under it sometimes slips out of place and gets stuck. It hurts like you wouldn't believe. This is exactly what happened last week. I know the pain and the signs very well by now unfortunately.
So dealing with this, I haven't exactly felt like doing anything at all but get through the work day and crash on the sofa propped up in the strangest positions with pillows to get even remotely close to being comfortable. Doing something new this week was certainly not going to be a priority.
I ended up doing something that was on my list of things to do this year but was still very easy to pull off. I got black nail polish! Just a tiny little thing but I've had my mind on this for the longest time. So now I have glossy, trashy, cool, and pretty black nails. It rocks in a big way.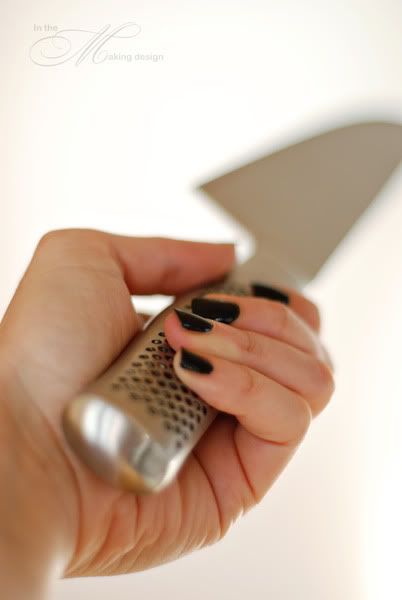 Photo taken while making tomato sandwiches for lunch today.