With love day coming up tomorrow, and every website, blog, and FB status is bogged down with hearts and lovey dovey, it's only natural that my weekly photo is related to all that. Being immobalized and in a foul mood due to back pain probably helps with not being inspired to do anything else as well. Ha!
Now this is the total cliché! The book is Mistral's Daughter which I thought very fitting for the heart shaped pages. It might be a worn out thing to shoot, but I have to admit that I like it.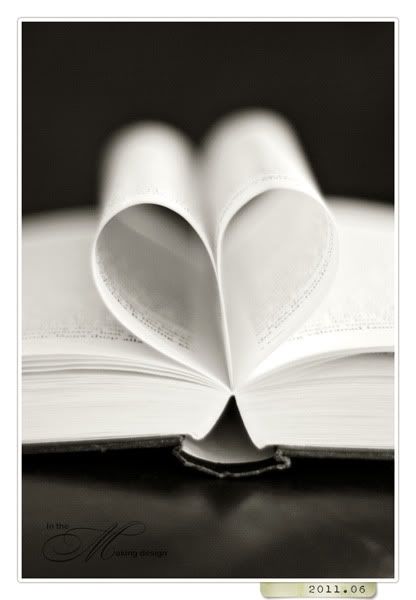 Also, I like that the very shallow depth of field makes the back of the book all soft and that you can only make out the bottom line of letters. I did bump the aperture on a few attempts but this one, the first, was my favourite by far of the lot.