A while back my husband asked me to help him with some nice details for a rock themed party he was planning for his friends. And, who am I to say no to party planning?
The first thing to do was of course the invites.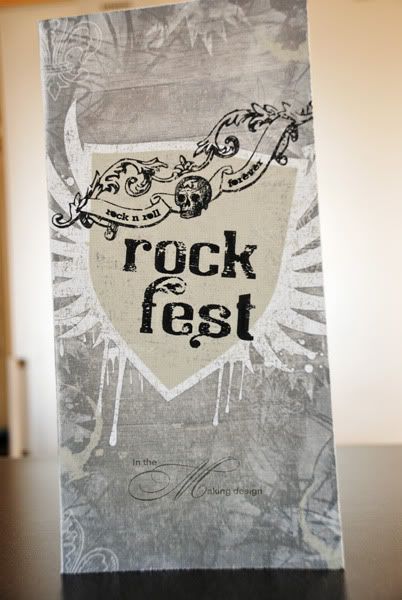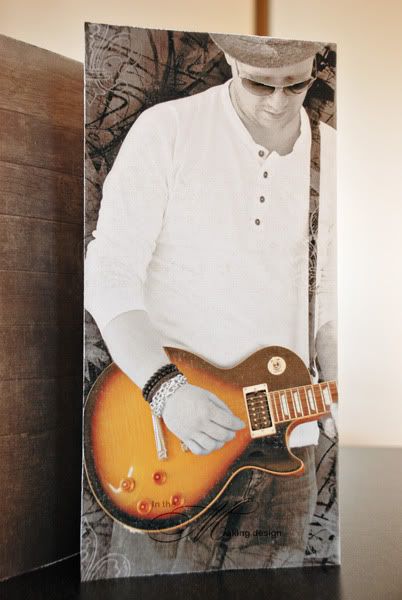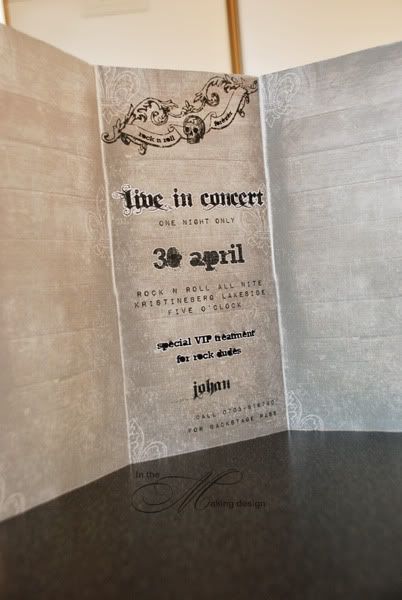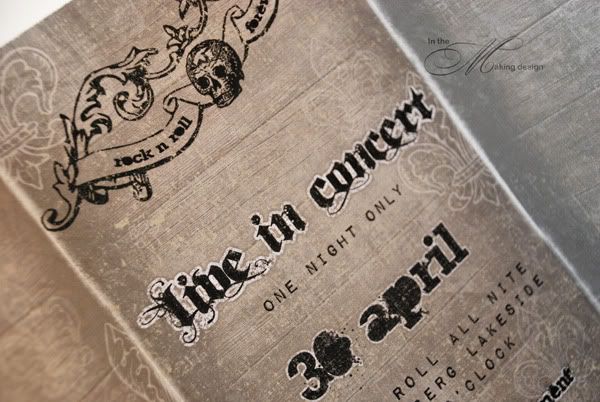 The party itself got a little more glam than I think he had first planned on but it turned out pretty cool nonetheless.
To make it through the whole night it was decided that food was to be served; homemade burgers with potato wedges and coleslaw. This meant we needed to focus on the dinner table.
Instead of real table linens I used a black sheet from IKEA that I grunged up with paint splatter. This was very easy to do. I simply diluted some acrylic paint and used different sized paint brushes and practically threw the paint on the sheet.
The grunge was paired with some glam in the shape of black glossy candle sticks and black candles. We got the holders dirt cheap at local thrift stores and spray painted them with all purpose black paint.
The skulls were bought in a party supplies store and were also spray painted with the same black paint. The finishing touch, and the only splash of colour were the deep red roses placed in low tea light holders.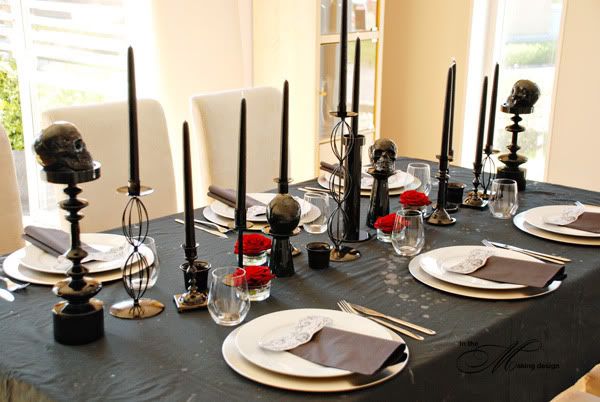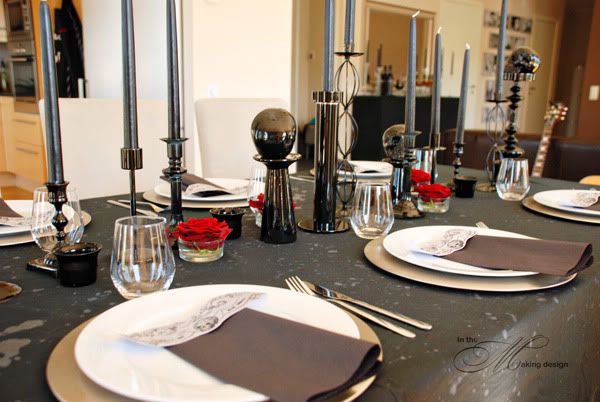 Each table setting got silver chargers and simple white plates to contrast all the black. Black napkins to match and a paper scroll banner for custom made for each guest with an excerpt from a rock song that fit each person.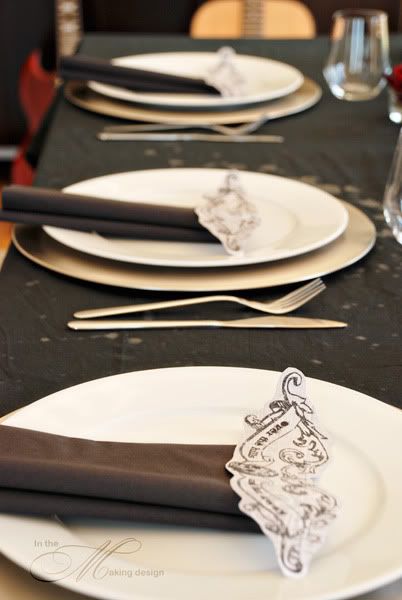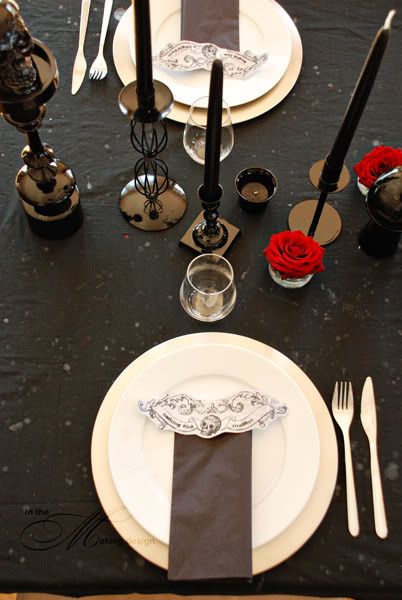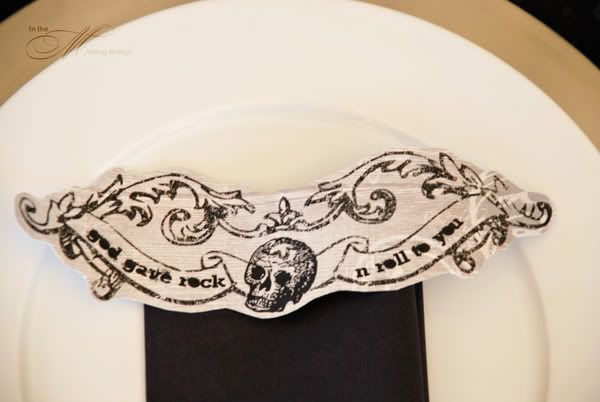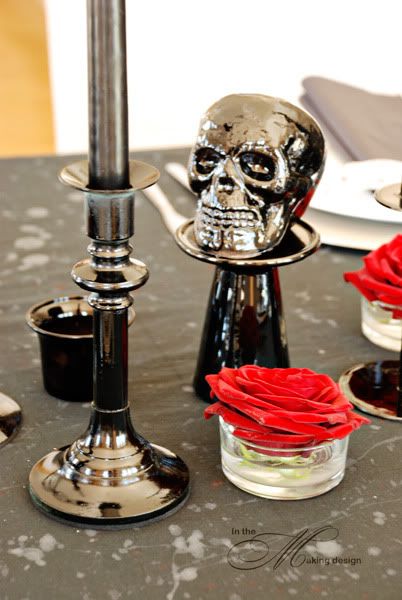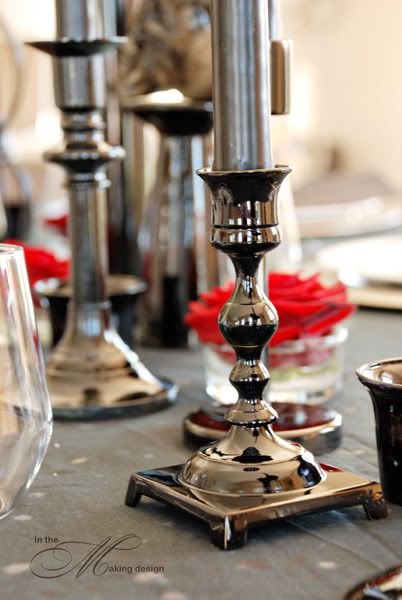 The theme was carried through to the bottle buffet with the black sheet and the black candles. The buffet was placed in front of a large mirror wich created a cool effect making the buffet look bigger in the mirrored image.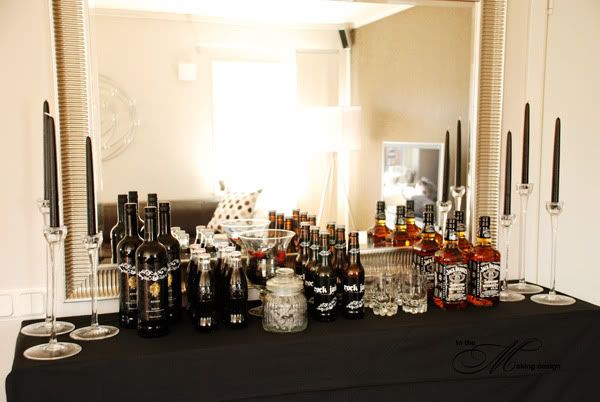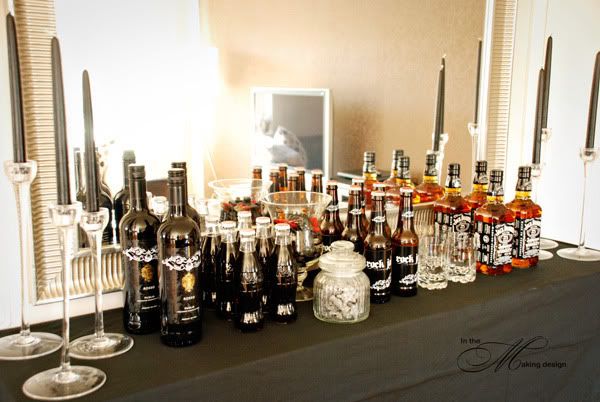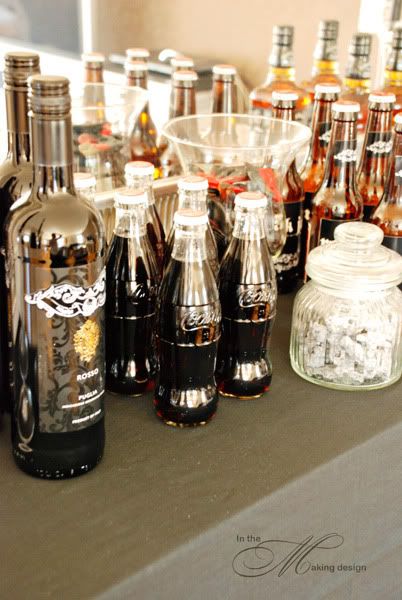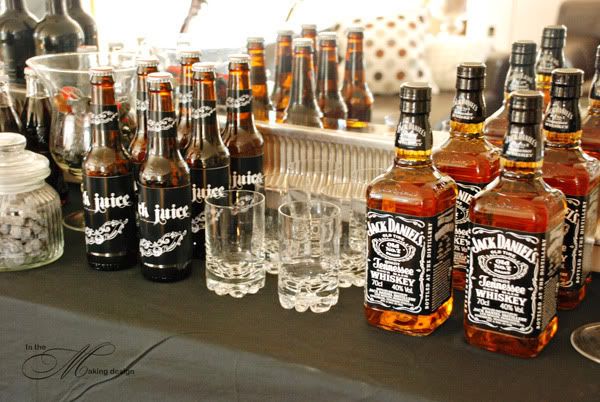 Even rock dudes need sweets so I added some matching candy in the shape of skulls, bottles, and stars. Don't ask me if licorice actually goes all that well with
bourbon
whiskey tastewise. It looked good though.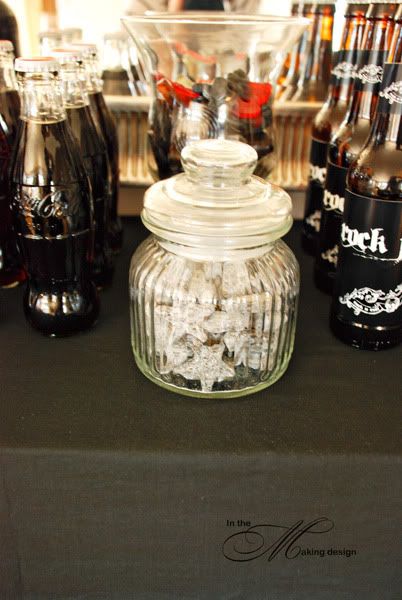 Wine and beer bottles got custom labels in the same motif that was used on the invites and scroll banners on the table. The text on the banner on the wine bottles is a reference to the cheap red wine that Guns n' Roses used to drink while writing songs.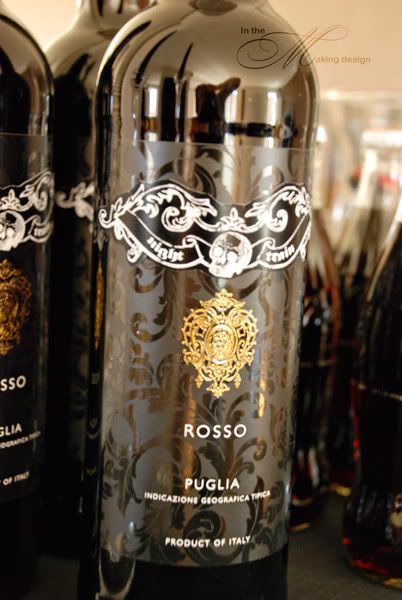 I also designed cards for the music quiz that was put together for the party and it followed the same design as the invites.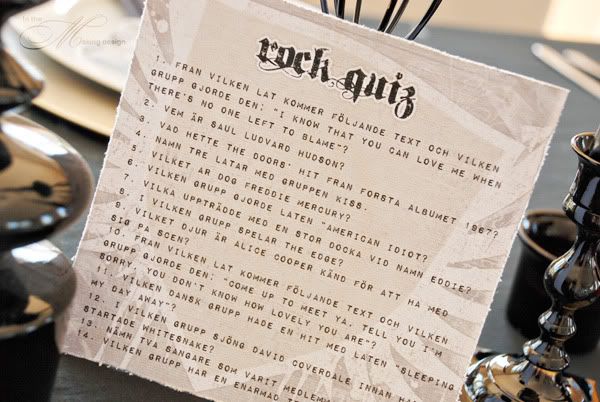 I really wish I could have shared photos in a more fitting setting (no glaring sunlight) but seeing as this was a party for guys only, I had to leave the premises well before the guests arrived and the sun set. I secretly wish I could have stayed ... LOL!