Our summer vacation has finally started, we're actually on our second week of three right now, and it's been really lovely so far.
Our home team MFF welcomed Scottish Glasgow Rangers in a Champions League qualifications game. The pre game tifosi was awesome, and the atmosphere was just mindblowing. It was a long time ago since we experienced such a great attitude from the public. Best thing of all? We managed to beat Rangers and are now on to meet Dinamo Zagreb in the play offs. Yay!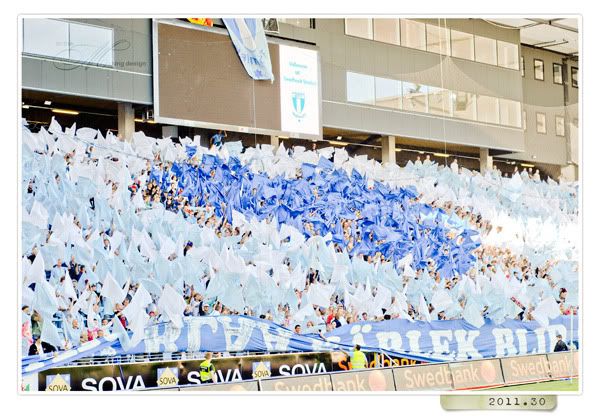 Last week we went to the island Öland with my sister and her boyfriend Andrea. It's a really pretty place and we had fabulous weather throughout our trip. Öland is full of these old windmills, and some are open for looking into.