Yes, things have been dead around here for the past week. Well, I desperately needed a break from all things even remotely related to work, computers, and deadlines and so I spent our first week of vacation with family; eating good food, watching good football, painting a fence, and going on a mini trip. It has been sublime. I haven't felt so relaxed and calm in months. It even got to the point where I passed the computer yesterday and thought "I can't be bothered". LOL!
Last week I had this informal photo project where I photographed the food I ate throughout the week. My life isn't even remotely interesting enough for me to chronicle it in the "regular" way but I do think it's cool to follow what we eat. I had planned to share it here at the beginning of the week but never got round to it. But why not now, eh?
Tuesday was a quickie sort of day. We made salmon sandwiches for dinner and sat outside with a glass of rosé and enjoyed a little sunshine after work.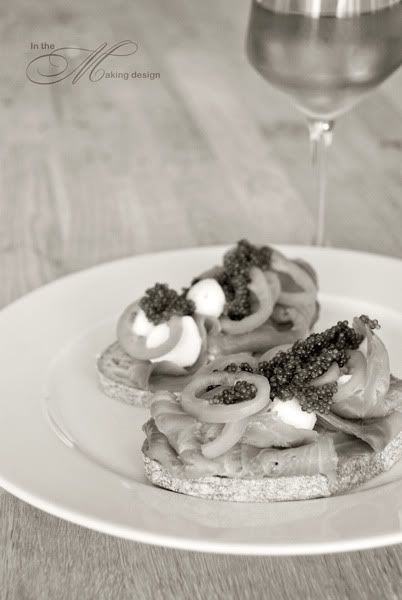 Wednesday and Thursday were meh sort of days and the highlight of my food chronicles were the berry smoothies I made for myself.
On Friday Johan made roast beef which we enjoyed with fagioli and red wine from Banfi castle in Tuscany (I just had two sips because red wine gives me a migraine).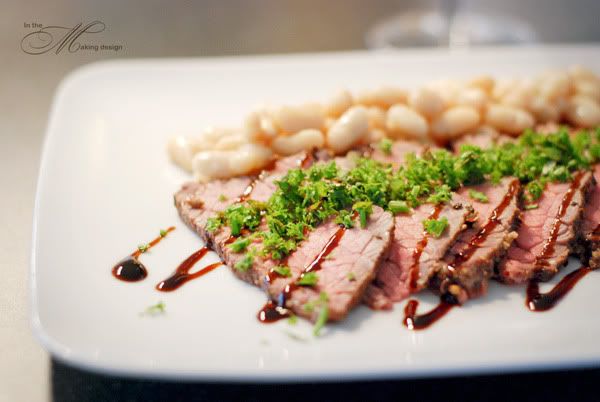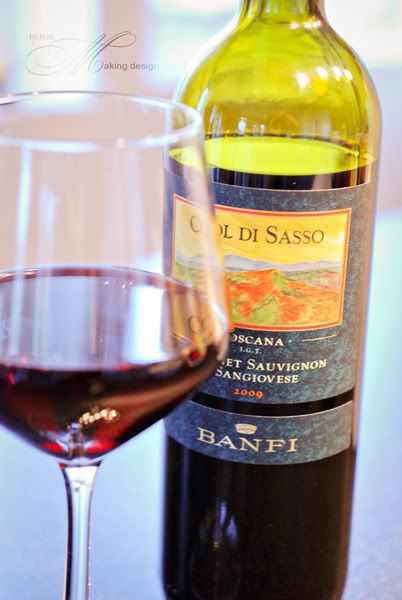 On Saturday it was my time to cook the three course meal of the month. We started off with gazpacho with grilled scallops.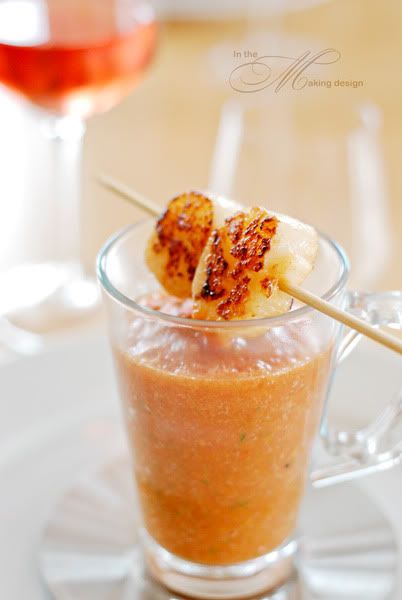 Then we continued with pan fried cod and a couscous with prawns and red onions seared in red wine vinegar which was served with a lovely rosé from France. It was delicious!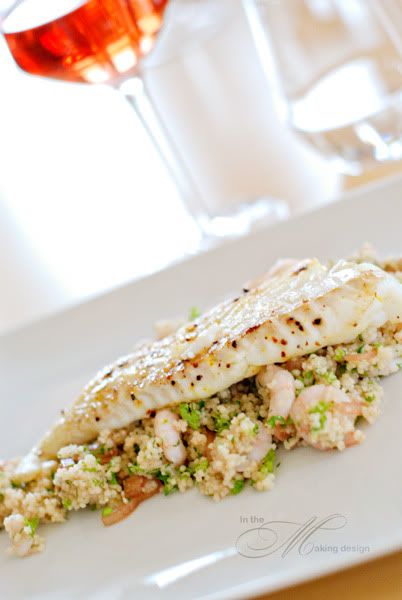 We ended the meal with white chocolate mousse and limoncello.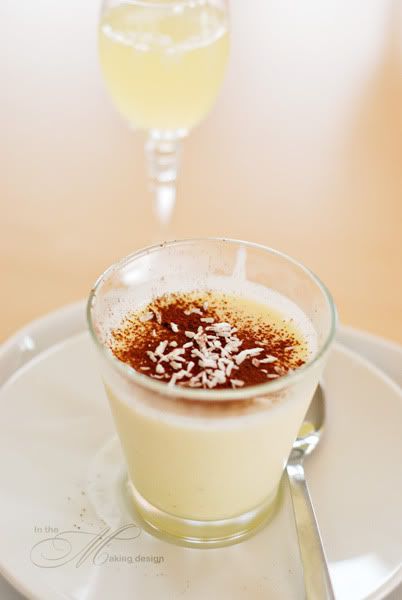 On Sunday we had my family over for dinner to welcome my sister and her boyfriend who are here visiting from Italy. I got up at the crack of dawn to do some baking, which all turned out really well. I made rosemary and parmesan foccacia to go with dinner.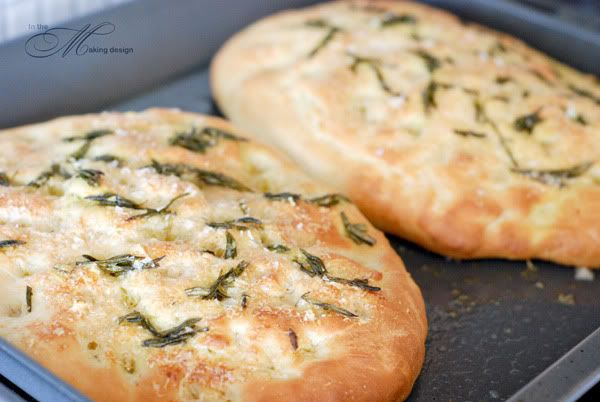 And then for dessert I made a riccotta and lime pie topped with raspberries and blueberries. This was absolutely amazing!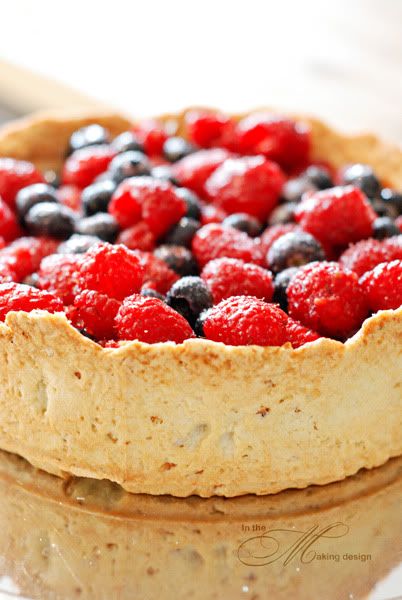 I also made Nutella swirl cupcakes. I found this on Pinterest and had to convert to metric on my own so I was a bit worried how it would turn out. It ended up very lovely thankfully.
This is straight out of the oven.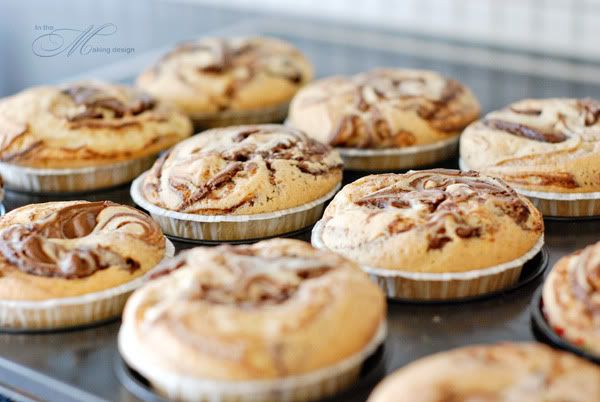 And here they are on the stand for the guests to jump all over.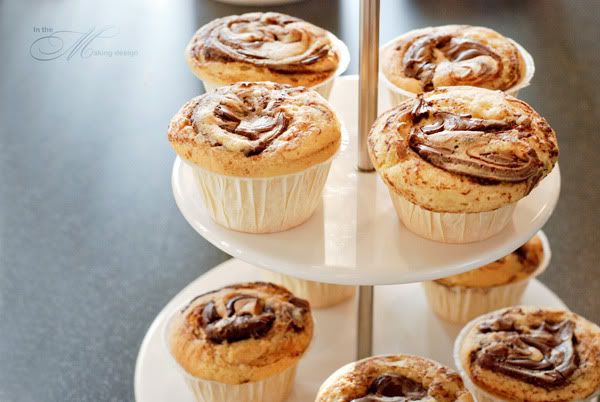 On Monday we celebrated my birthday with a lovely lunch at a local fish restaurant.
I had the most amazing seafood salad, which contained scallops, squid, prawns, crayfish and the most amazing tomato vinaigrette.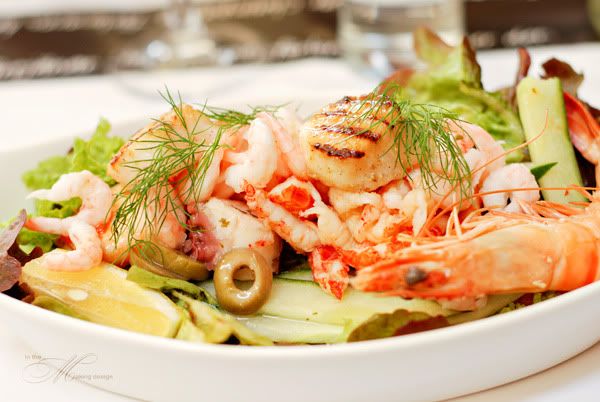 The husband had perch with crayfish sauce and new potatoes.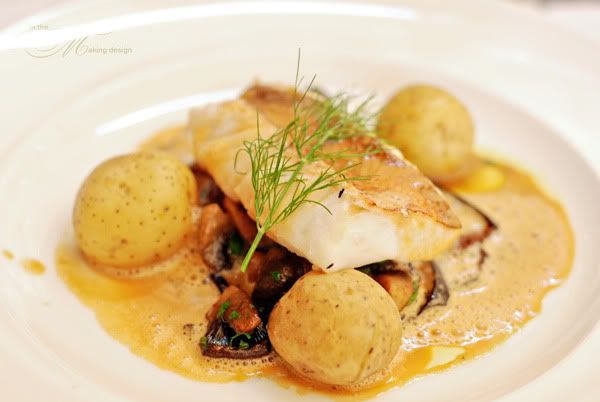 .
That night we continued the seafood theme and had a crayfish party with the husband's brother and his wife. Oh, and we squeezed in some champagne as well. :)
All in all it was a really lovely food week. I live a good life!