So I took this class on
JessicaSprague.com
that had me super inspired to bust out the glue and actually make something tangible for once. It was the Mouse, Paper, Scissors Give class that Jessica team taught with
Heidi Swapp
. The class objective was to create hybrid gifts, just in time for the holidays.
The first gift I made was a calendar for my mother. She has been asking me for years to make her one with my photos, and I have honestly dreaded it a little because I think the calendars you order from online photo sites are dead boring. But Jessica and Heidi got me excited again. Now, their style is a bit (ok, a lot) more frilly and elaborate than mine and my mother's, but that wasn't a problem at all. I just adjusted to fit and it was a done deal.
The calendar is like a book that holds not only a calendar for each month but also a note pad and pen.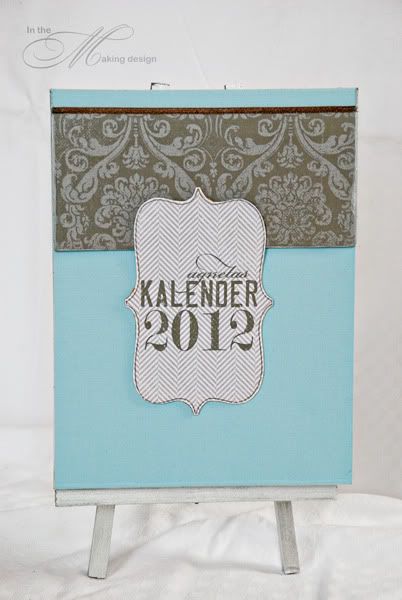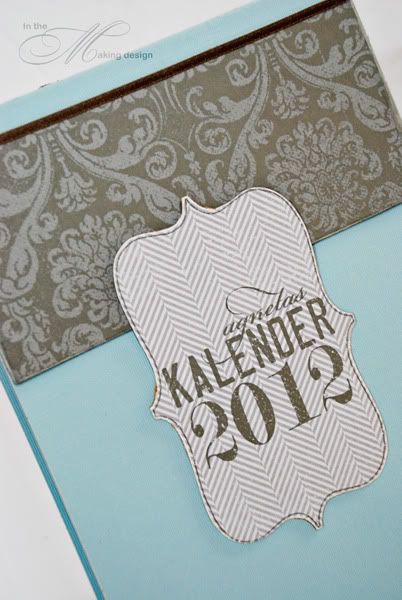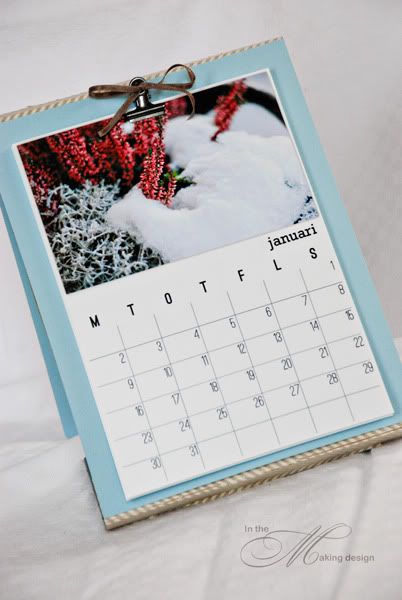 For this project I used digital papers from my Get Happy Paper Pack as well as some Bazzil cardstock, and my Almanac Template Pack. The book thingy was included in the class kit, but could easily be recreated. I also used a clip to hold the calendar sheets, and a notepad that I had in my stash.
The second gift was a little tin of "to do" help for my sister.
(Please excuse the lack of quality in these photos, they were taken at 6.30 am the day there were to be given, and there was very little light at that time)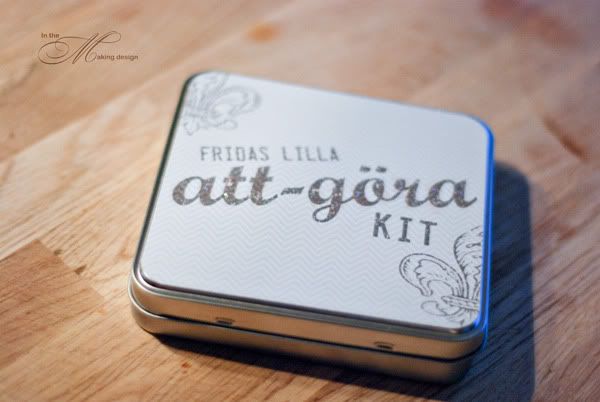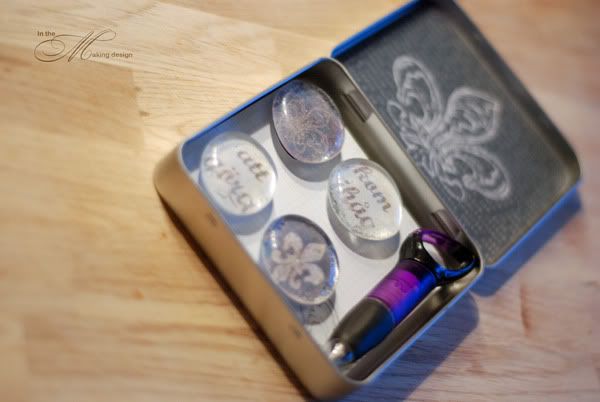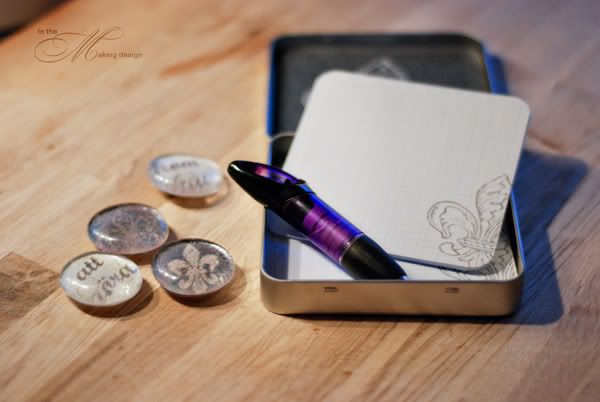 Now this project was super easy to create. I designed a cover for the tin with paper from the
Moments Paper Pack
and some brushes and fonts, and for the inside lid with paper from the
Valpoicella Paper Pack
. I also made some notecards, and lastly created magnets by gluing designed cirlces using the same papers, brushes and fonts and then attaching the magnets on the back. After that I simply added a small pen and the project was finished. I have to say, I like hybrid when the bulk of the work is done digitally! Hee!
The third gift was supposed to be something entirely different, but I had a glue meltdown (pun intended) and had to switch gears. For my other sister I created a subway style poster that I framed.
(This photo was also taken that early morning, so again, please excuse the bad photo)
The poster features the places and dates where and when my sister and her boyfriend were born, met, got engaged, and now live. I love, love, love how this turned out. And it was so easy to make as well. Want to make one of your own? Jessica and Heidi has made a little mini class for this one that is available right now.
Check it out!
The frame, if you are interested is from IKEA - where else?
So that was the extent of my craftiness this Christmas, not counting spending about two weeks on wrapping all the gifts. Perhaps next year if I start a little earlier I will be able to do more?
Oh who am I kidding?