As I think has been made perfectly clear to most of you who have followed this blog for a while, I really love watching, and keeping up with, football (soccer). I love that this sport can give experiences in every range on the emotional spectrum; from utter bliss to complete desperation, and everything in between. I like the flow of the game and how it can easily change of the course of 90 minutes. And even though I do watch the ladies version, I have to admit that I also like the added bonus of watching fit young men on the pitch. LOL!
Anyway, I thought it was hight time I did a layout about it.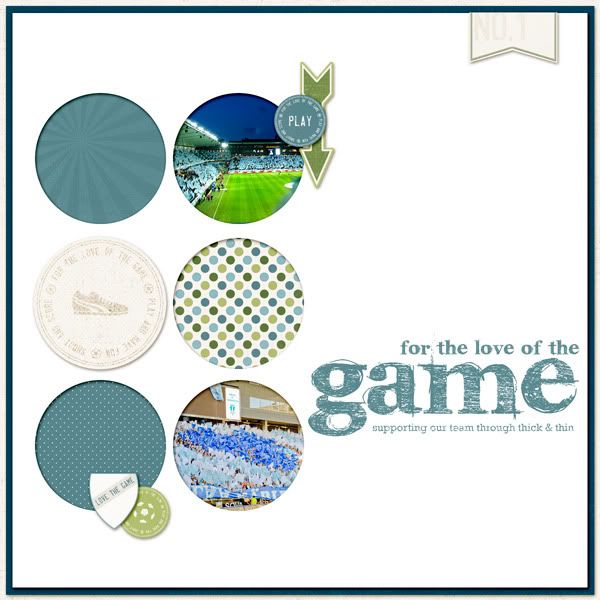 Supplies: Kickin' it Paper Pack, Kickin' it Elements Pack, It's a Start Templates 2 all by In the Making Design.