This weekend we were invited to a birthday party for my dad's wife who turned 60. We had bought her a gift certificate and I wanted to present her with something better looking than just an envelope.
And so I created a small box custom fit for the size of the gift certificate and dressed it up so that it looked all pretty.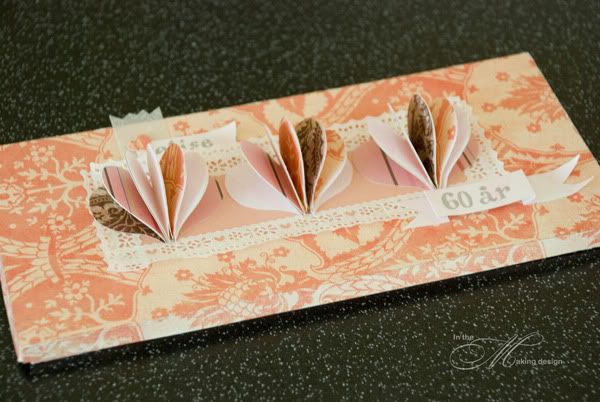 I cut a hole in the lid and covered it from the back with a solid, complementing paper. The egdes along the hole were trimmed with paper lace, and then I made three 3D hearts with a few different pretty papers. The finishing touches were a few banners with the lady's name and age.