Can you believe it? I have actually created three layouts in the last week. I hardly can. Now, let's not get ahead of ourselves and think this will be kept up for any lenght of time, I see little time to sit undisturbed in the next coming weeks. But why not celebrate the small things, people?
This layout was inspired by an awesome layout I happened to come across out and about in the interwebs;
"If I had a million dollars" by KimR+
.
Here is my take: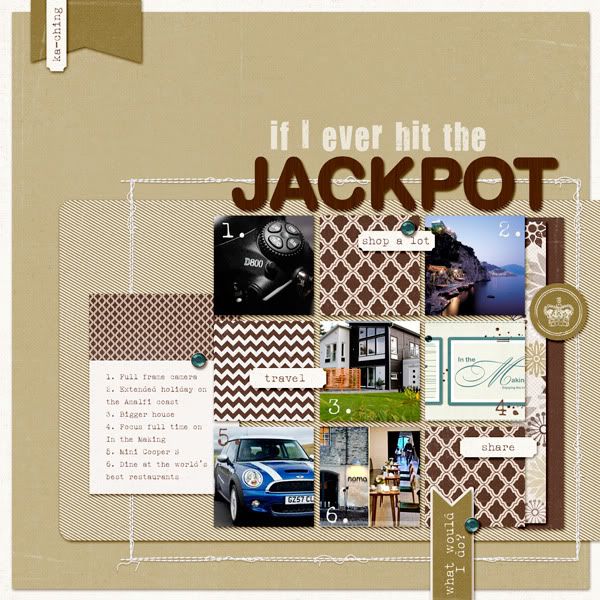 Supplies: Marrone Paper Pack, Marrone Notecards Pack, Sweet Template (including title alpha and jewels) all by In the Making Design, stitches by Anna Aspnes, Iecester and You are Loved fonts