I am really enjoying digi scrapping again, after two or so years of minimal amounts of layouts. I'm not going to cry over spilled milk, because I did other lovely things instead, but let me just say that I'm glad I found the inspiration for it again.
I loved this shot of Michael Bublé from his concert in Stockholm. He is such a dreamboat.
Supplies: Vintage Valentine Circle Tags, Vintage Valentine Journaling Tags by Elle's Studio, Spellbound Paper Pack, Spellbound Elements Pack by Pink Paislee
I used to be an avid reader. Like, reading three books in a weekend kind of avid reader. In the last couple of years, basically since I started by current job, my brain is usually far to mushy when I come home in the evenings to be able to concentrate on anything and so I read perhaps four or five books a year. I decided to change that this summer and made a list of books I really want to read before the end of September. With being able to listen to audio books on my way to work (I am telling myself that counts as reading) I really do think I can make it.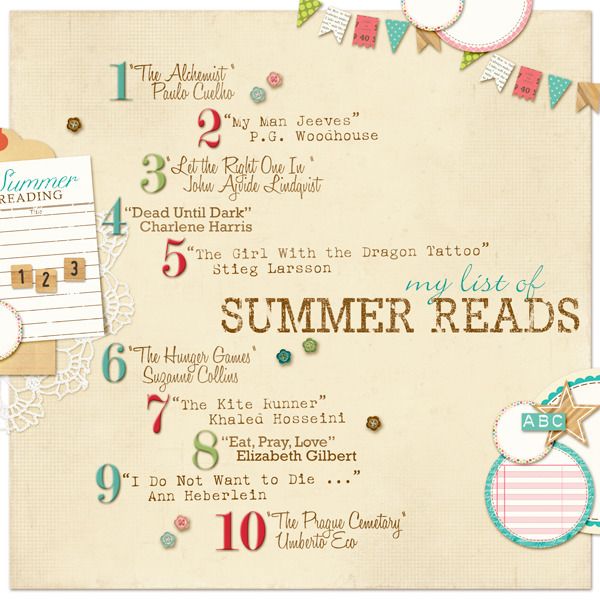 Supplies: Sweet Summer Circle Tags, Summer 2010 Documented by Elle's Studio, This & That Charming Elements Pack, Note To Self Paper Pack by Echo Park, Retro Spring by Reverie Atelier