With all the wedding hoopla, and also due to being ill for a while, means I haven't shared with you my latest layouts. So here's to catching up!
A while back I spent the weekend with my sister's family and we took the opportunity to go to a farm and visit with some animals. My little nephew loves animals to no end and was extatic when he could wander around rabbits and goats and even feed them. It was a truly happy moment.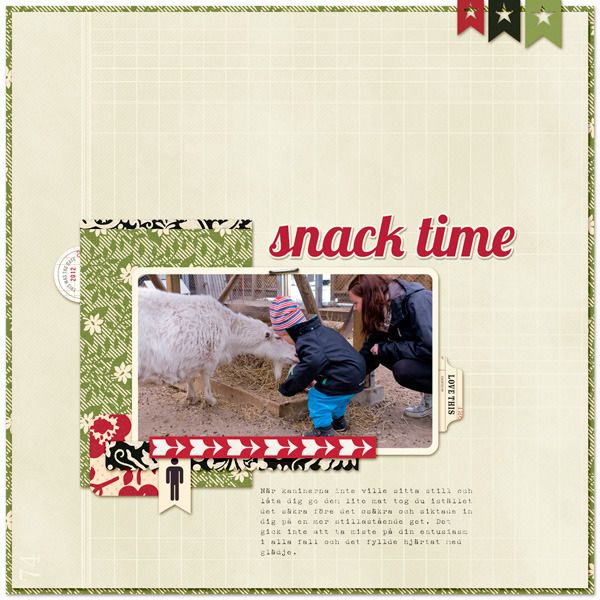 (Supplies: Mercantile Mix Patterns 4 by Jenni Bowlin Studios, Note To Self Element Pack 2 by Echo Park, Love My Boy Elements Pack by Pink Paislee)
We celebrated Midsummer's Eve with my husband's brother and his family and I got some really great shots of my godson (and nephew). This happy one was perfect for a layout.
This layout was featured in the
weekly spotlight
at Club Creating Keepsakes. Yay!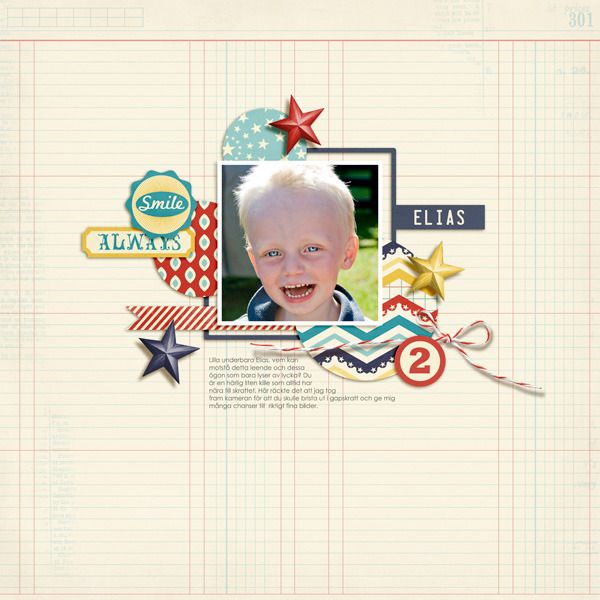 (Supplies: Hometown Proud Paper Pack and Elements Pack by Dani Mogstad, Flightplan 5 Template by One Little Bird Design)
More layouts will be coming next week!