Even though there still is a bit to go before I get to have some time off for a summer holiday, and even though this hasn't been the best summer in memory, I'm in a summer kind of mood. I let that reflect in my two layouts this past week.
The joy in this picture of my nephew jumping into a pool makes my heart sing despite the fact that you can't see the huge smile on his face or the squeal of delight that he let out at the time.
(Supplies: Port Beach Facebook Timeline Template 2, Country Lane Elements Pack by Paislee Press, Retro Collage Alphabet by Designs by Dani, Beack Party Freebies by LivE Designs and Lori Whitlock)
Nostaliga caught me off guard the other week and I had a strong longing for the turqoise waters, the lush green hills, the warming sun, and the fantastic seafood of Cinque Terre. I had to put it into a layout.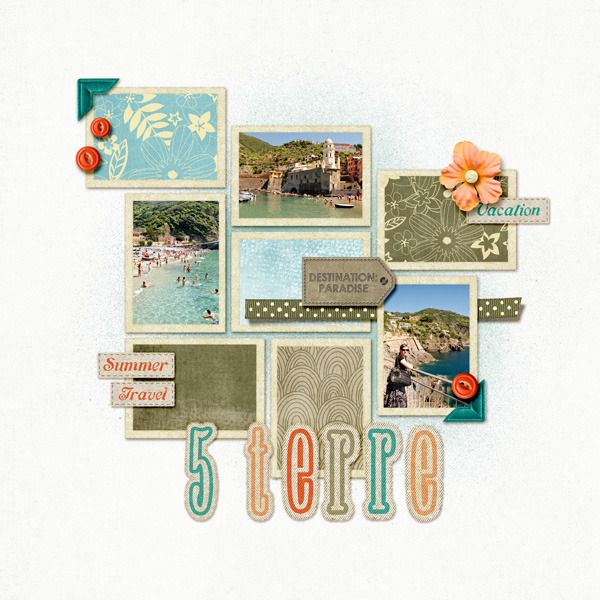 (Supplies: Take Me Away Kit by Designs by Dani, Free Spirit Paper Pack by In the Making Design)