I think I have touched on the subject before? I try to keep a healthy diet and for the most part it works very well. Granted, I am fortunate enough to be married to a chef who can cook up all kinds of goodness with healthy and fresh produce, so it's not like I have to struggle to get it on the table. And once it's there, well I would be an idiot to say no! Hee! But like all other people, I also get cravings every now and then. When I'm not in the mood to ignore it I cheat the old sweet tooth with something that is indeed delicious but not detrimental to neither my health nor my waistband.
Secret? Not really. It's just a fruit smoothie or milkie. Easy, but effective! Just chunk fruit and berries (oh, and mint! and vanilla!) in the mixer along with yoghurt or milk and blitz. On super hot days, not that we have any, it's nice to add some ice as well.
That's what this layout is all about.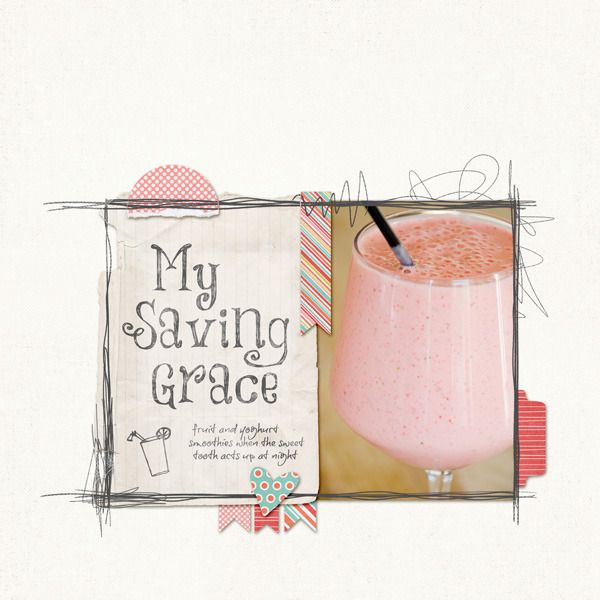 (Supplies: Kinda Sketchy Template 1 by Splendid Fiins, Stella Paper Pack by Pink Paislee, Free Spirit Paper Pack by In the Making Design)