We had a perfectly lovely weekend filled with lots of good food and drink. On Saturday we spent the day cooking, and it was a super luxurious experience.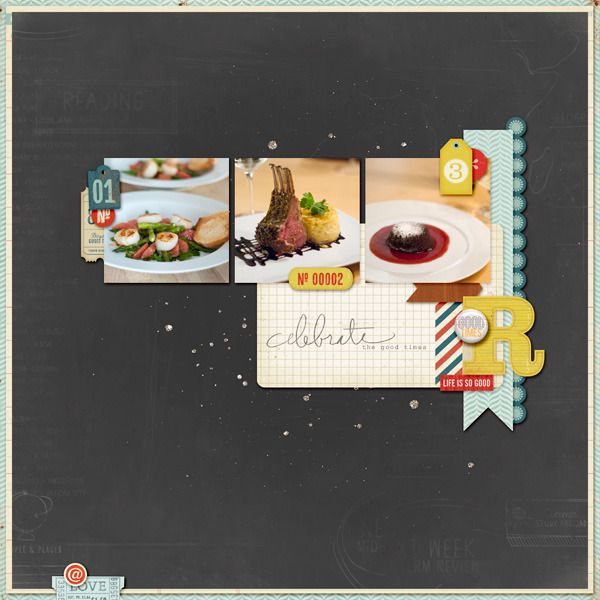 (Supplies: Crate Paper Storyteller at ACDigitals.com, For the Record Tailored by Echo Park, Fairytale Kit by One Little Bird and Paislee Press, In Good Company by Pixels & Co)
I admit, my contribution to all of this was to place the salad on the plate (first course), and to bake the chocolate fondant (dessert). I am lucky to have the most awesome chef in the house to make all this delicious food for me.