With us making plans for this summer, I got an urge to look at some pics from one of our trips to Milan. And of course, with looking at them I had to scrap them!
This layout showcases some photos that I took in Milano when we were there in 2011 to celebrate our 10th anniversary. You've seen at least one of the photos before (the drink was recently featured in a layout). I guess I wanted to focus on little details, and not the usual touristy stuff - ok, apart from the glass ceiling of the galleria in the bottom.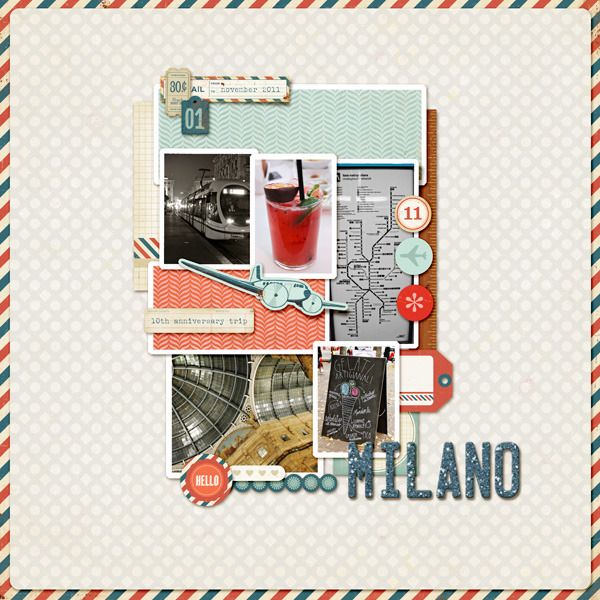 (Supplies: Storyteller Kit by Crate Paper for AC Digitals, glitter style by Flergs)
The beautiful Storyteller Kit is new in digiland today. Pick it up at
ACDigitals.com
!