Am I the only one who feels done with winter now that all the fun parts are over and done with? I was looking through my photos the other day, while uploading to the EHD, and really wishing it was summer again. I am quite certain I was born in the wrong place as I just don't like cold.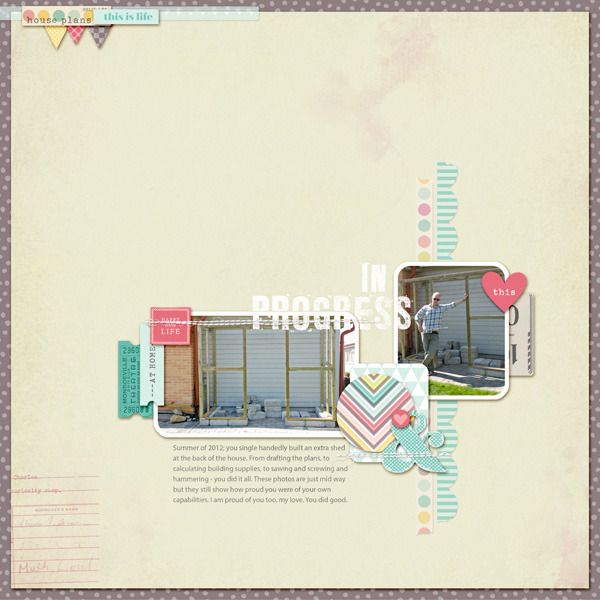 (Supplies: Dear Lizzy 5th & Frolic for AC Digitals, template by Tiffany Tillman in Pixel & Co collab In Good Company)
This summer the husband built an extra shed at the back of the house. Apart from the deck, which he had help building, this was the first real building work he has done and he did it all on his own. I was knee deep in wedding stuff so he decided to just do it. It turned out great. I never got a picture of him and the finished shed, but I love that I at least have these in progress ones, with a very proud husband showing off his work.
(Supplies: Dear Lizzy 5th & Frolic for AC Digitals, In Good Company collab from Pixels & Co)
We're really not good gardners. Mainly because we're lazy and get bored with the work. But somehow we've not been able to kill off the lavender that we planted our first year with a garden. They take over the back of the garden each summer with their amazing scent and colour. It's like a sea of purple during a few weeks and I just love it so much. This picture makes me long for summer so much that it almost hurts.