Slowly but surely, I'm making progress on the Rome album. The reason that it's taking so long is that I never had time to edit all the photos when we got back so I'm doing that as I go. So, each photo that goes on a page gets edited first. To save time I decided to repeat page designs as much as I can.
I've got another 12 pages, or six spreads, finished. That puts me at around noon on day three. About half way in other words. I'm up to 40 pages total so far, so the fear I had that this would be a big book was not all that far off.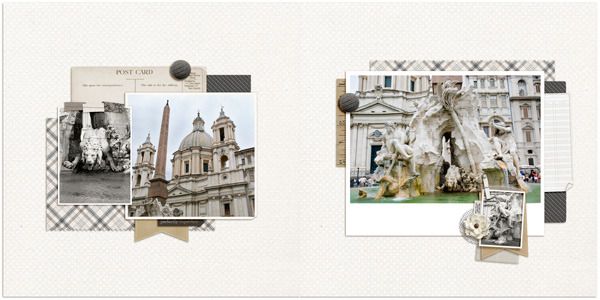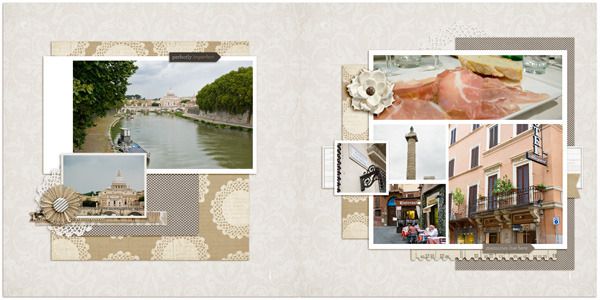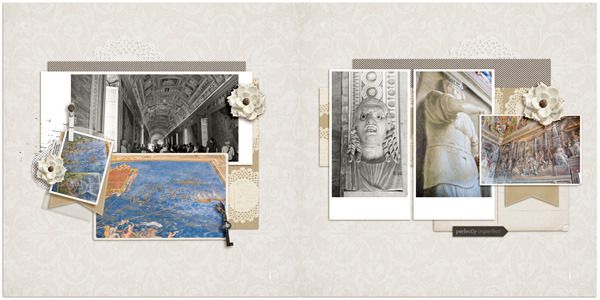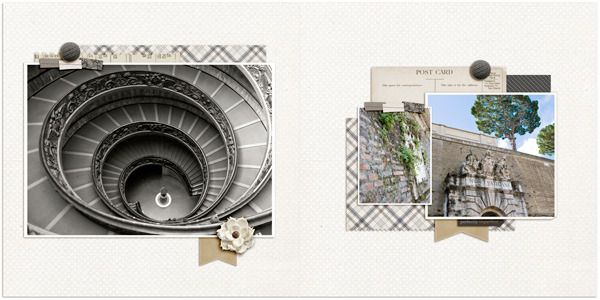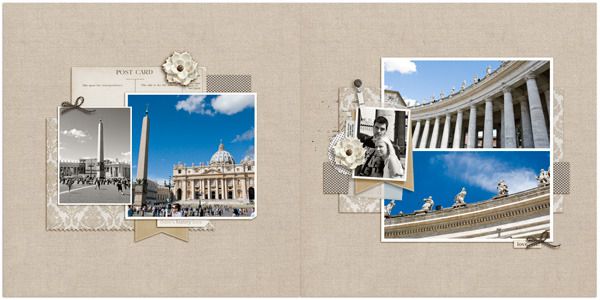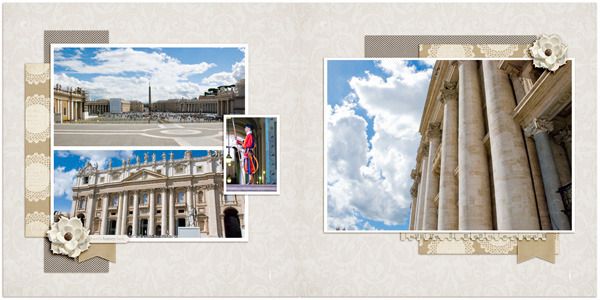 I have to admit that I've hit a wall with this book. I think maybe because I've had so much on my plate for so long, I haven't had time to do little bits at a time, but rather cram as much as I can in one go. Doing the same thing over and over does kill enthusiasm, even if the objects are gorgeous and the memories fantastic.
Huh, writing that makes me thankful I never really felt like doing Project Life - I think I would hate it after a while. I need variation to be happy.
Until next update!