So I don't drive. Not because I don't like it, because I'm not allowed to. See, back in the 1800s, when I was old enough to take my driver's license, I had already moved away from home and thus spend all my money on food and rent. That went on for quite some years. When I finally had the finances to spend on other stuff than the bare necessities, I chose to spend it on stuff like trying to have a baby, a wedding, travels, and a house. Somehow time just passed by in the blink of an eye. So, that puts me here - at 38 - without a license.
Now that is about to change! I've promised myself that I will not see my 40th birthday without a license. Since that is quite some time away (about a year and a half) hopefully that will be an easy promise to keep. It is also one of the things on our 40 before forty list, which is another incentive for me to get it done.
I had my first lesson with my personal coach, the husband, last Sunday.
Naturally that had to be documented.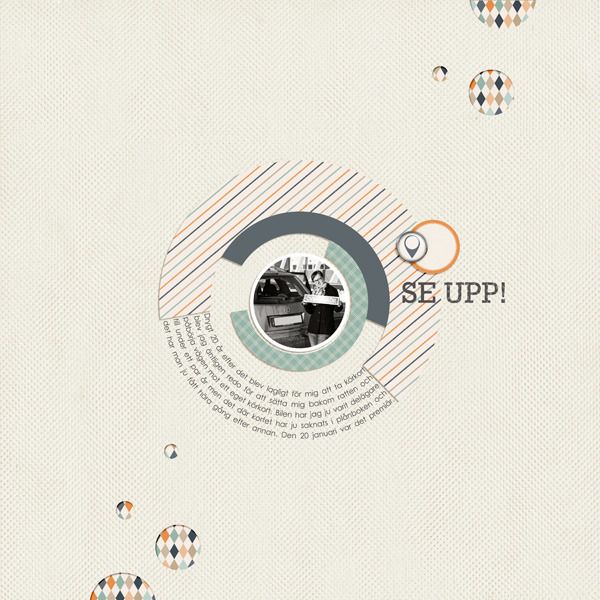 (Supplies: Flight Plan 19, These Walls Addon, both by One Little Bird Design)