It's been a while, but I've been busy while I've been away! I have given myself some much needed time offline. I needed to turn the computer off a little earlier in the night and allow myself to decompress and let the brain relax enough so that I could actually fall alseep. I think I hit the low point this weekend; I fell asleep on the sofa on Friday night, and again on Saturday night. Last night I went to bed at 8.30. It did me good though because I feel a ton better today.
But please allow me to share the layouts I have created as of late. There are a few!
These two first layouts are about the boy's love of clowns, and how he loves to dress up as one, mimic a certain clown's routine. He obviously has me tightly wound round his finger as he got me, despite my great fear of clowns, to get in on the action.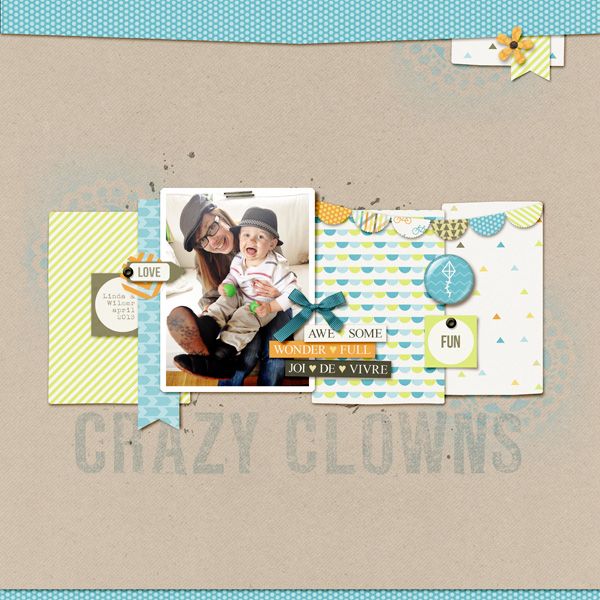 (Supplies: Carefree Kit by Dawn by Design, Kraft Essentials by Karla Dudley)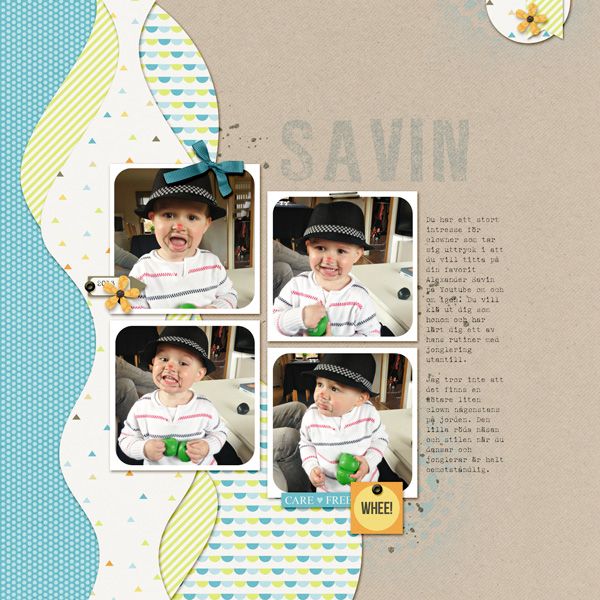 (Supplies: Carefree Kit by Dawn by Design, Kraft Essentials by Karla Dudley, Now That's Sweet Templates by Simply Tiffany)
I made this layout over the weekend, when I was feeling the most tired and worn out. I love our bedroom for more reasons than just getting some much needed sleep. It's also the place where I feel the most secure and where I can retract into darkness and quiet when I suffer from one of my massive migraines.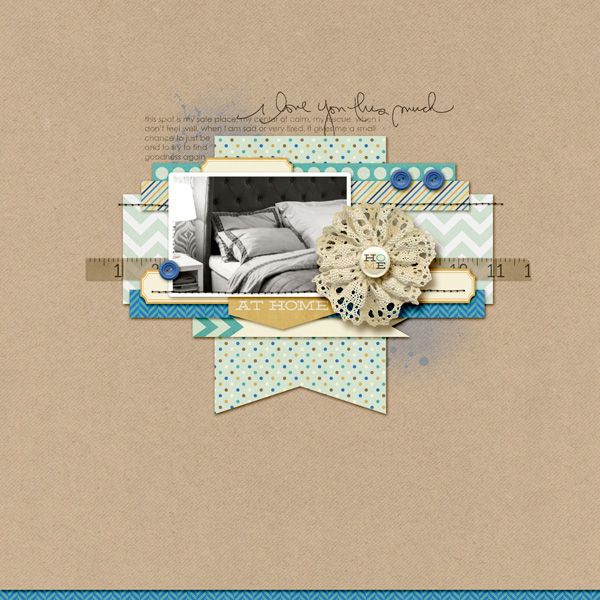 (Supplies: iNSD 2013 Grab Bag Templates by Crystal Livesay, P&Co Homebody Collab Kit, P&Co More Or Less Collab Kit, Kraft Essentials by Karla Dudley, In Stitches Neutral Basics by Robyn Meierotto)
We usually grow a couple of different veggies each year, in addition to herbs. This is zucchini from last year. I think zucchini is my favourite veg to grow. We like to take the fruit when it's small, before it goes all soft and spongy, and either grill it or slice very thinly and dress with lemon for a delicious salad. I never thought, growing up or as a young adult that I would feel so good about this part of being a house owner.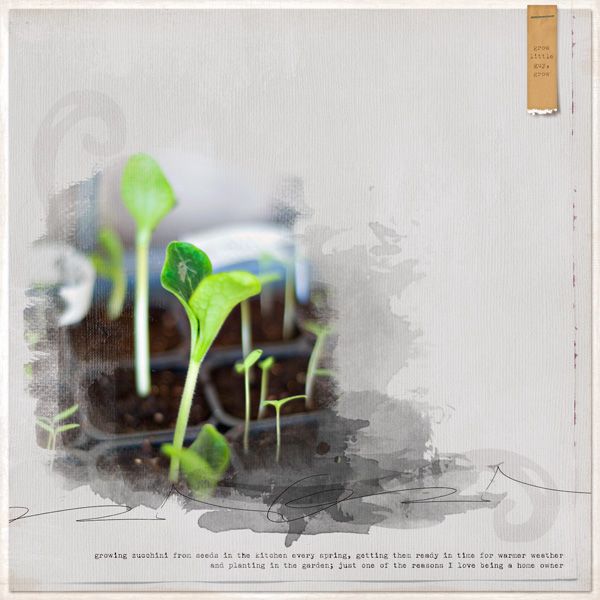 (Supplies: T+Mini Vol. 4 So Blessed by Liv.e Designs)