I was away on a work related trip last week. Well, it wasn't so much away actually, only about a 30 minute's ride from my house. But still, I was there for two days and stayed in a hotel. The place was right by the water, only 200 meters from the beach. I took the chance to walk along the beach before breakfast one morning. It was glorious. There was not a soul in sight, and the fresh sea winds were so refreshing. I wish I could do that more often in the mornings.
(Supplies: Free Love Collaboration Kit Freebie by Pixels & Co, Love You Kit Freebie, Toolbox: Mists V10 by Gennifer Bursett)
The Free Love Kit can be found at the Facebook page of
Quality Digi Scrap Freebies
. The Love You Kit can be found at
Gennifer Bursett's
Facebook page.
I wanted to create a layout with the beautiful shots of the cherry tree outside my work. The tree has no blooms left by now, which is kind of sad I think. The pictures will have to suffice.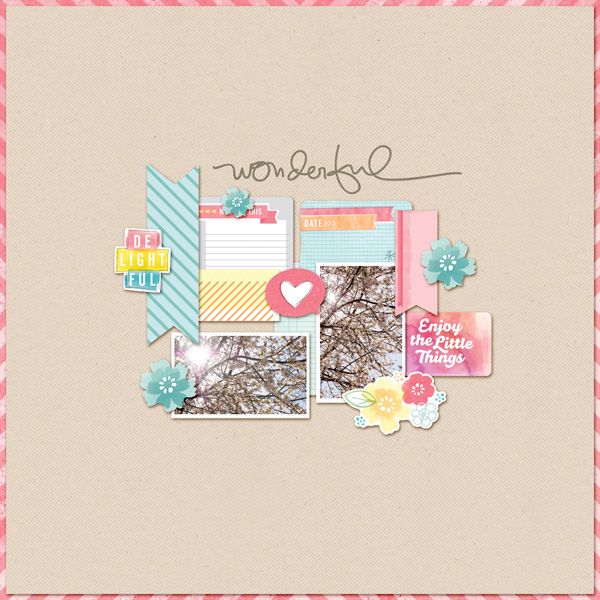 (Supplies: American Crafts Amy Tangerine Yes Please! Kit, Kraft Essentials by Karla Dudley, Layered Layouts Vol 7 (title wordart) by Deena Rutter)