When I saw the beautiful parts of the Yes Please Kit from Amy Tangerine I knew I had to do a layout with some of the photos from our trip to Rome last year. There were a few shots I felt fit perfectly and that have a fun feeling to them; especially the one of the guys pretending to hold beers wile posing. The story behind that is that we have a ton of photos of them together toasting the camera. So even though they didn't have beer on hand while we visited the Colloseum, they suggested I Photoshop that in afterwards.
The Amy Tangerine Yes Please Kit is available today at
AC Digitals
.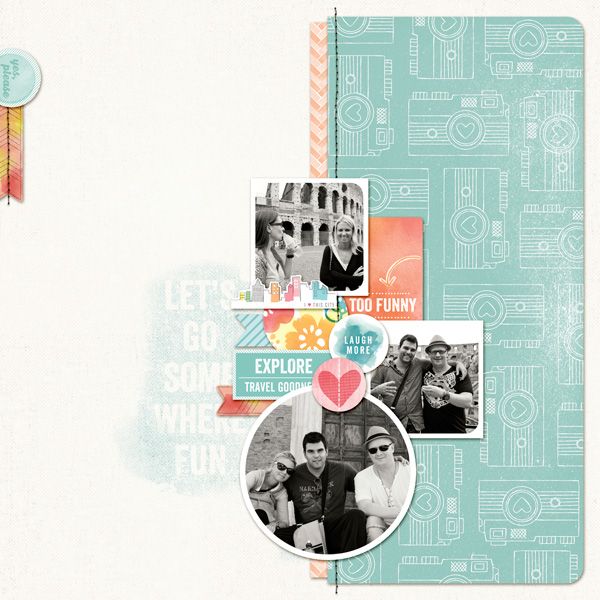 (Supplies: America Crafts Amy Tangerine Yes Please, April Coordinates by Simply Tiffany, In Stitches Neutral Basics by Robyn Meierotto)
After a really busy week with work travel for both of us we had a nice couple of hours on Friday night with dinner outside and watching the sun set. A glass, or two, of wine while we relaxed and talked was extra nice.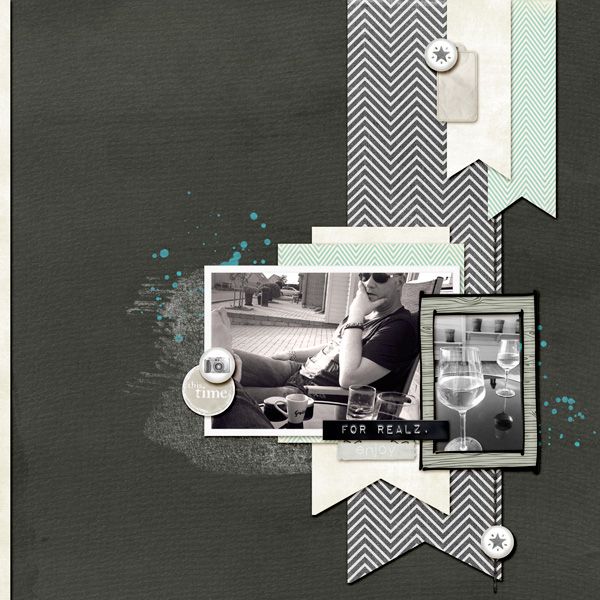 (Supplies: T+Mini Vol. 5 Work Of Art, Needs & Wants Frame Basics Full Pack, This & That Sticker Pack, Shabby Chevs Paper Pack, Photo Stories Dymo Labels, Photo Stories Everyday Pebbles, Splatters Vol. 1, I Sing For Spring Kit, Needs & Wants Stitchies Vol. 3 all by Liv.e Designs, Winter Wonderland Collection by Heidi Swapp and JessicaSprague)
I really like the quote in this layout. It really hits home with me. I have a tendency to get hung up on not being good enough no matter what I do, and I frequently need a reminder that the person that I am can actually be good enough sometimes too.
I really stepped out of the box with this layout. If you follow my blog, you know that I like to create layouts with smaller photos, a layered look, shadows, and stuff like stitches and staples to make it realistic. The blended look doesn't come natural to me and I have to really work hard to make it feel finished.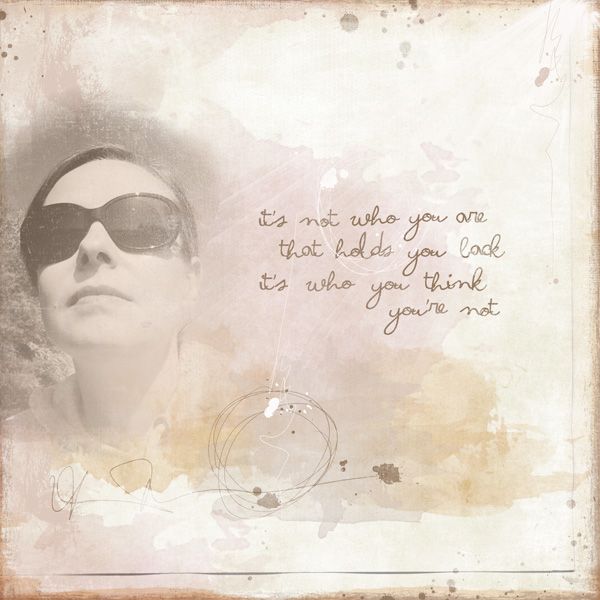 (Supplies: Loopies Vol. 4, T+Mini Vol. 2 Adoration, T+Mini Vol. 4 So Blessed, Paint Swashes Vol. 4, Splatters Vol. 1 all by Liv.e Designs)
You can pick up the
T+Mini Vol. 5
and
Loopies Vol. 4
by Liv.e Designs right now at
Jessica Sprague