I dream about traveling quite a bit. Of course I don't have the time or the money to go everywhere I want to. But dreaming about it doesn't kill anybody, right? So what does my bucket list look like? Well, it's a long list, but I have been wanting to create a page about it for a while, and in the end decided to just choose a few of them (in no particular order).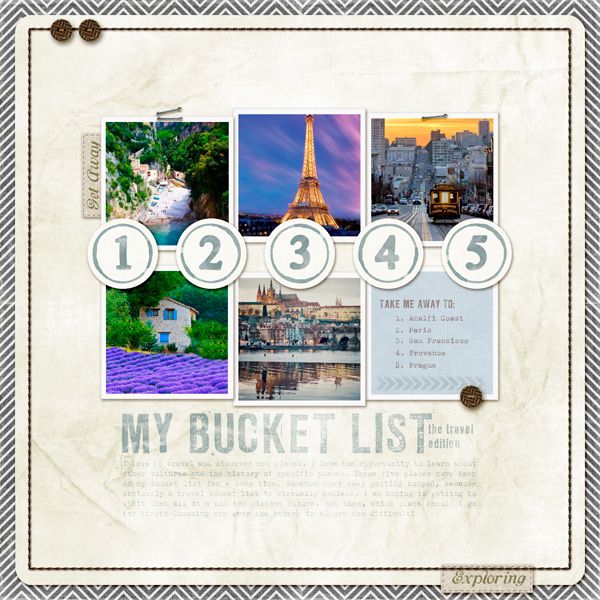 (Supplies: Painted Alpha Rounds, Frame Basics Full Pack, Shabby Chevs, Gentle Morn Kit, Texture Magic, Needs & Wants Stitchies Vol. 3 all by Liv.e Designs, Take Me Away Kit by Dani Mogstad, Homebody by Pixels and Co, pictures from Google)
We had our first outdoor dinner of the year, as in actually sitting outside to eat, last weekend. It was the first time we grilled Seabream and it was so lovely. I really wanted to capture that feeling of fun that we had, and the look of the delicious food. I think you can guess which of the photos is supposed to represent the fun!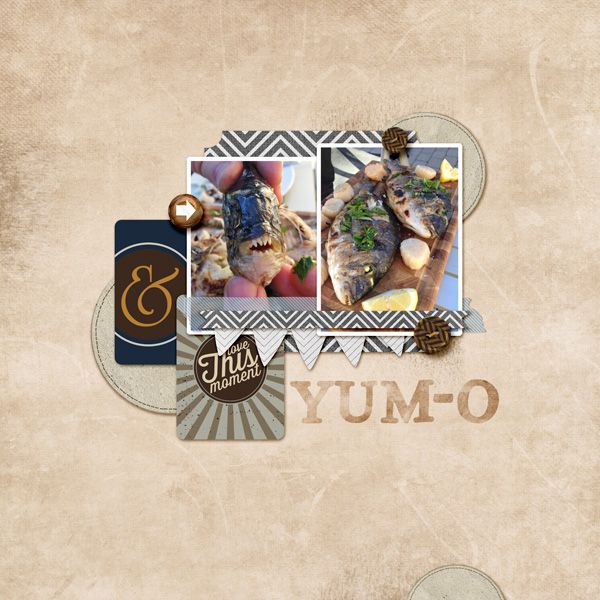 (Supplies: Painted Alpha Brush Set, Winter Breeze Kit, Shabby Chevs, Roll Over Brushes all by Liv.e Designs, Homebody by Pixels & Co, Becky Higgins Project Life Cinnamon Edition, iNSD Grab Bag Template by Crystal Livesay)
You can pick up the
Painted Alpha
and
Painted Alpha Rounds
Brush Sets by Liv.e Designs today at
JessicaSprague.com
!