Slowly but surely I am uploading my pictures from our most recent trip - to London - and trying to get them edited. I had the urge to scrap two of them right away. I think you will get to see plenty more pages with photos from the trip in the near future! In fact, I've got two more coming Monday.
The vibrant reds and the shiny blacks - it's just so beautiful to me.
It's been 19 years since I visited London last, and it was nice to finally be back. So many things have changed since then, some for the better but some also a bit sad, but it's still the bustling city with so much pulse and good vibes. I still love it!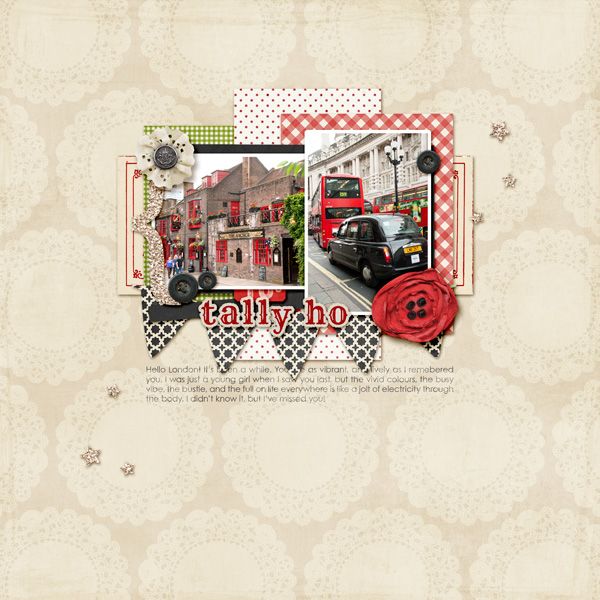 (Supplies: Country Collab Bundle by Mommyish and Wishing Well Creations, All That Glitters | Templates by Crystal Livesay)