I had meant for this to post on Monday. For some reason it didn't, and I was off on a trip and had other things to concentrate on so I didn't even notice. Bah!
So, last week we had a nice quiet week and enjoyed being off work. We went on little road trips and lounged about at home with good food, and long nights on the patio.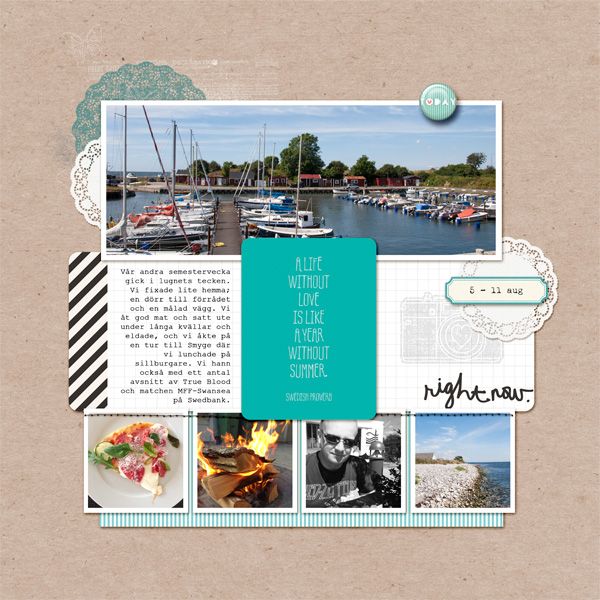 We also had a mini crayfish party with our family and it was a lovely, lovely summer night - the kind that you don't want to end.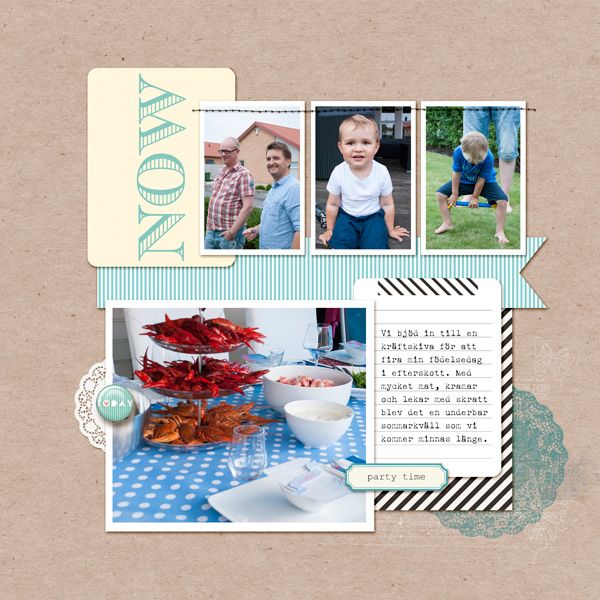 (Supplies: Becky Higgins Project Life Seasons, Becky Higgins Project Life Midnight, Becky Higgins Project Life Seafoam, American Crafts Amy Tangerine, Butterfly kit and Life 365 Buttons by Karla Dudley, Digi Basics Smears Neutrals by Mye De Leon, In Stitches Neutral Basics by Robyn Meierotto)
I'm loving the project so far. I hope it will be as easy and enjoyable in October when weather is crap all I do is work, eat, and sleep.