I am a luck girl in so many ways. Mostly because I am married to the most amazing husband in the history of ever. He takes care of me when I'm down, and when I'm not feeling well. He treats me so well and loves me so much. I don't know who I would be or what I would do without him.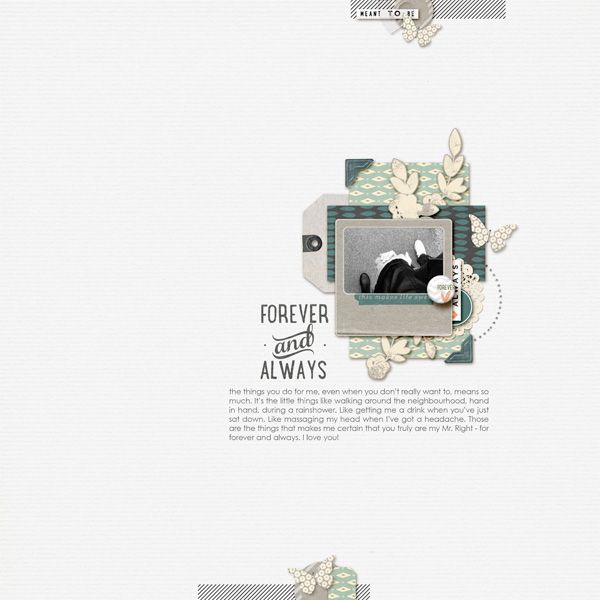 (Supplies: A Lifetime Kit by Karla Dudley, Piccadilly template by Crystal Livesay)
(Supplies: Becky Higgins Project Life Coral Kit, Anchored Kit by Gennifer Bursett)
Working on my London album made me want to do a page with some of the photos, that aren't necessarily tied to eachother more than in colour and character. I like that there is so much more than just steel and concrete in London, so much personality and history. I wanted to capture that in one layout.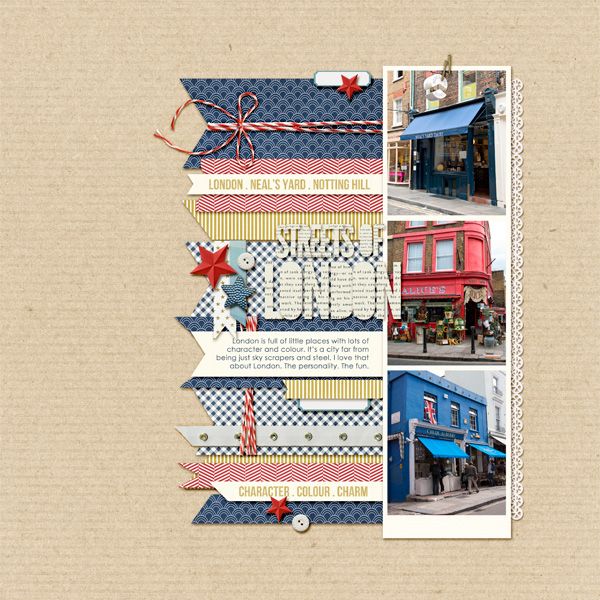 (Supplies: Roughdraft No. 3, Currently: Papers, Neutral Stock: Papers by Audacious Designs, Anchored | Full Kit, Love You Kit by Gennifer Bursett, Walt's Park Elements By Scotty Girl Designs)