Most of the photos in this week's layouts are from the walks I took. Not only do we live very close to some beautiful surroundings, but I also felt good getting out in the fresh air and just keep putting one foot before the other and enjoy the views. So while it might seem a bit one sided I don't mind - the photos are pretty and they work well together on the pages.
As for the design of the pages, I am trying to figure out if I should step out of the box of the format I set up for myself in this project and do different colours for the month of November. I like the blue/green of these pages but I also think it's a bit too close to the August pages. So we'll see, maybe I'll do a whole range of colours this month and then go back in December to my one colour format. Maybe I'll stick with the blue/green. We will have to see how much I can control my OCD tendencies! Ha!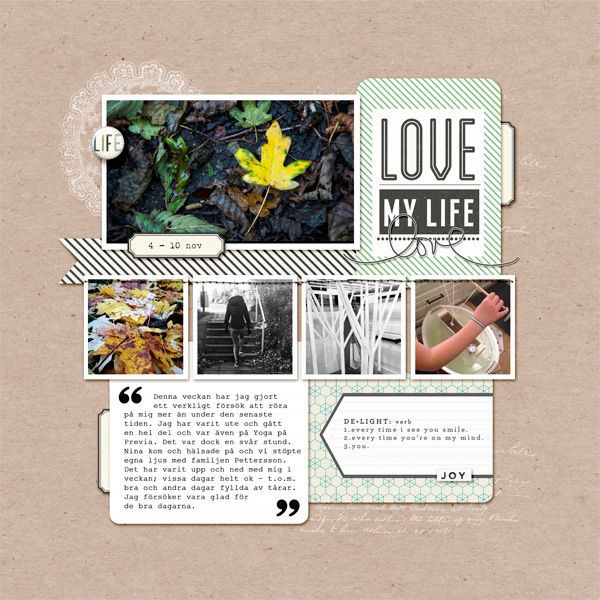 (Supplies: Becky Higgins Project Life Coral, Becky Higgins Project Life Midnight, Becky Higgins Project Life Seafoam, Stamp Press Life, A Lifetime Collection by Karla Dudley, In Stitches Neutral Basics by Robyn Meierotto, Hombody by Shannon McNab)
The Becky Higgins Project Life Coral Kit is available today at
Digital Project Life
, and it's 20% off right now.