And so we welcome December! Here the weather gods decided to celebrate with a major storm; Sven. It brought wind, rain, hail, and snow for a few days. Not exactly what anyone wanted the first week of December to be like, I am sure. Most of my time went to trying to survive a hellish cold, and gearing up for Christmas. I honestly did not have any more energy to spare. This meant a bit of a shortage on photos; and I had to scramble again.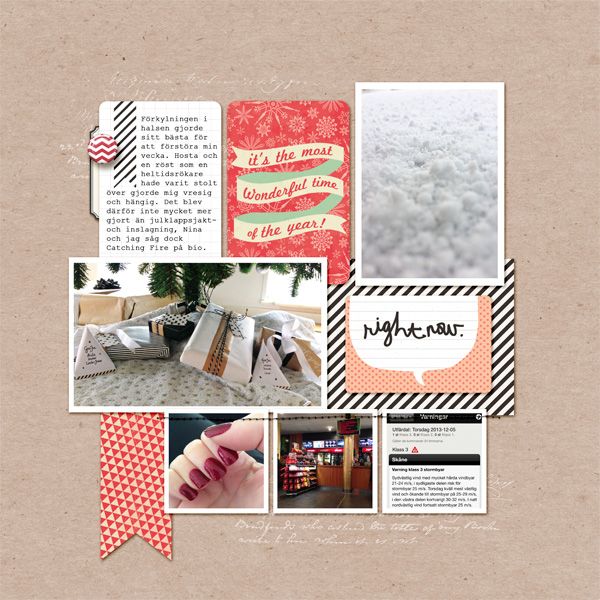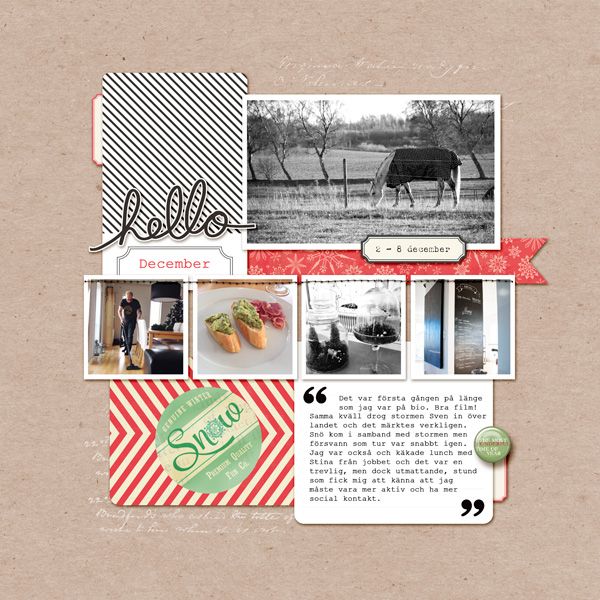 (Supplies: Becky Higgins Project Life Midnight, Becky Higgins Project Life Winter, Chris Buttons by Karla Dudley, In Stitches Neutral Basics by RobynMeierotto, Hombody by Shannon McNab)
Just a couple more weeks until Christmas you guys! I'm looking forward to it!