I'm trying to get into reading again. I had to take a break this autumn and winter because my brain simply didn't function properly and it was impossible for me to focus on anything for more than three minutes at a time. But now that I am doing better, it's time to crach those books open again!
So I made a small reading list for myself, about books that I want to read (and have wanted to read for quite some time).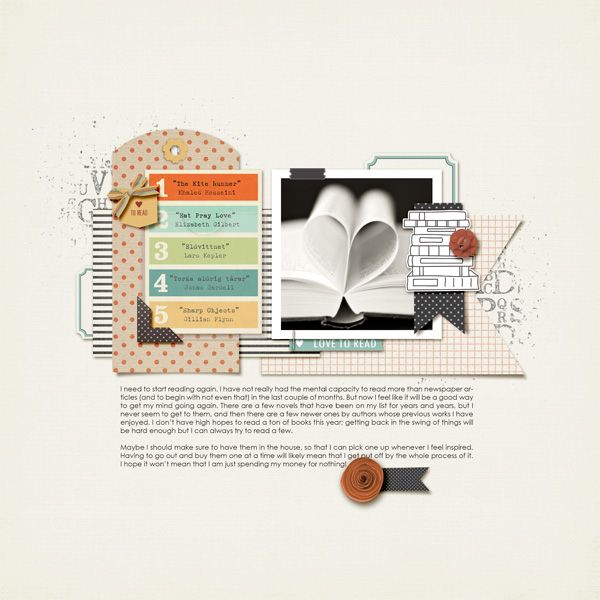 (Supplies: Story time by Anita Designs, Challenge Me - Vol 4 | Template by Dawn by Design, This Year 2014 Journal Cards by Scotty Girl Design)
I started off by getting a book that isn't on the list, ha! It is by Jillian Flynn, though so that might be considered ok.
Have a great weekend everyone!