I finally managed to muster up the energy to actually sit down in front of the computer and do my project life pages for the last few weeks of 2013. It's been rough for me these last couple of weeks, getting ready for Christmas, doing the actual celebrating, and then trying to recover. Last week I did little but move between the bed and the couch (which you will see on the spread below).
Here are the last three weeks of December and 2013, with an extra spread for Christmas Eve.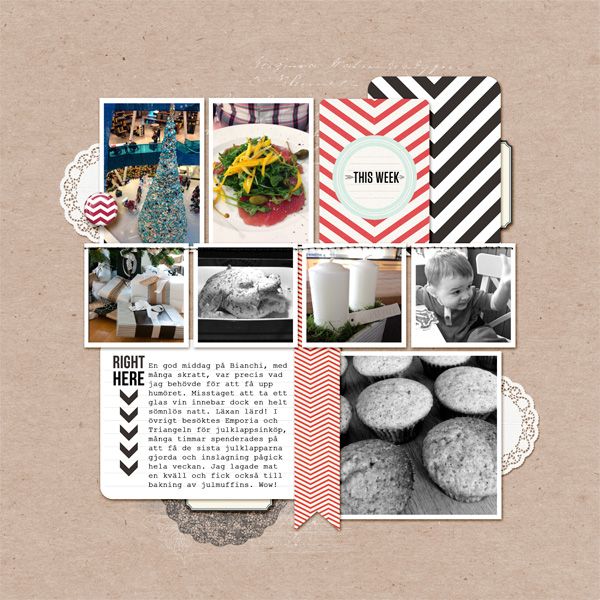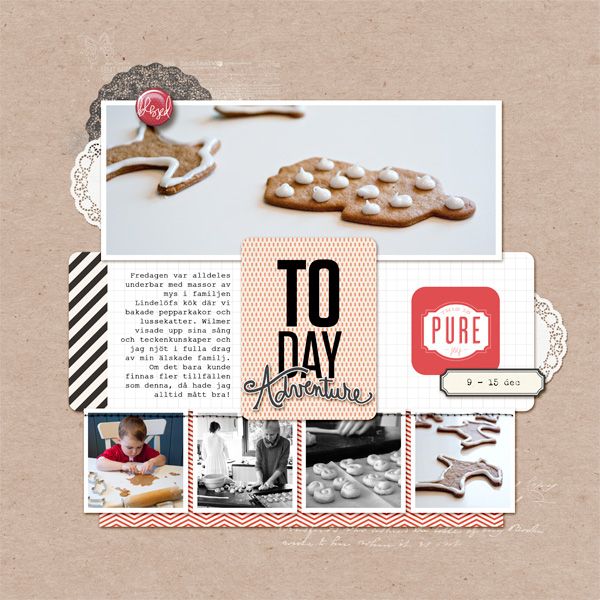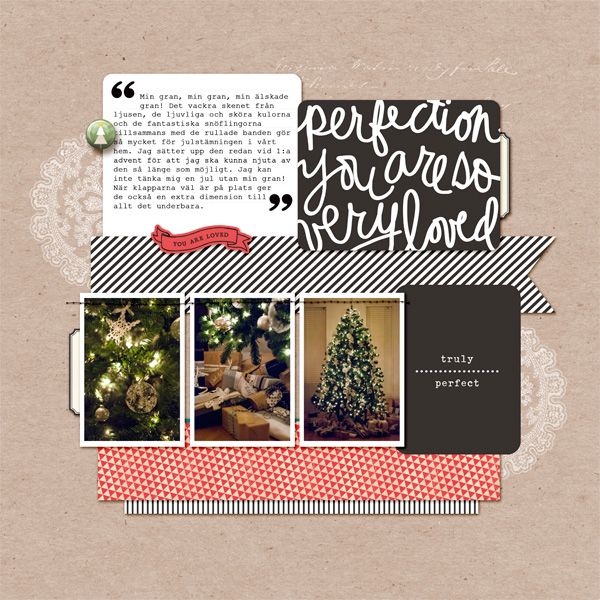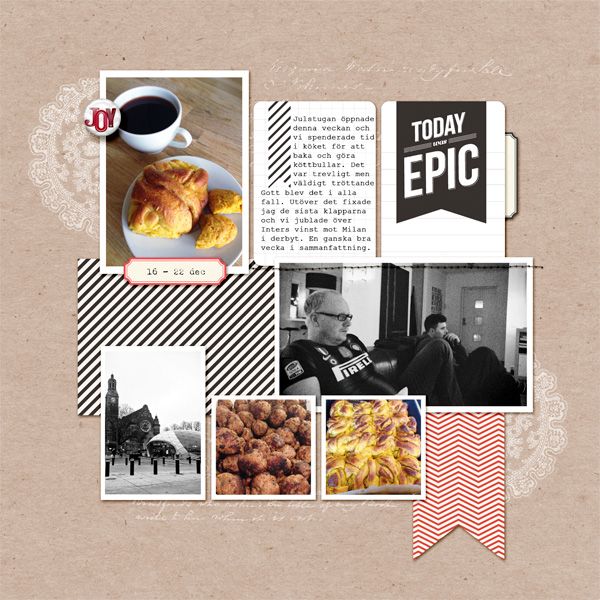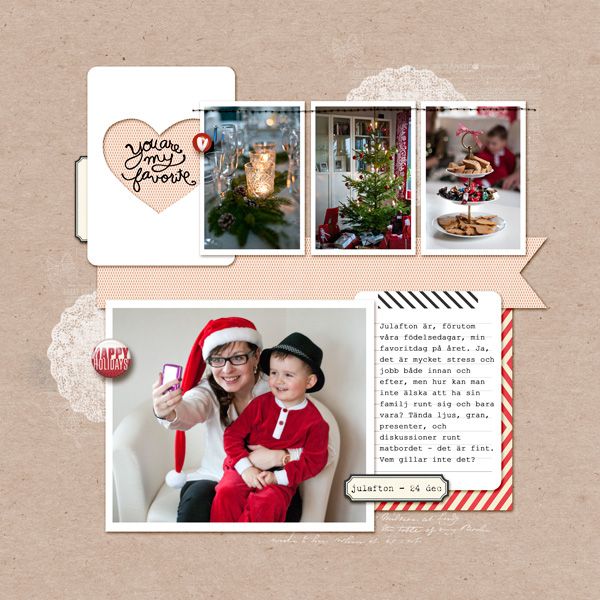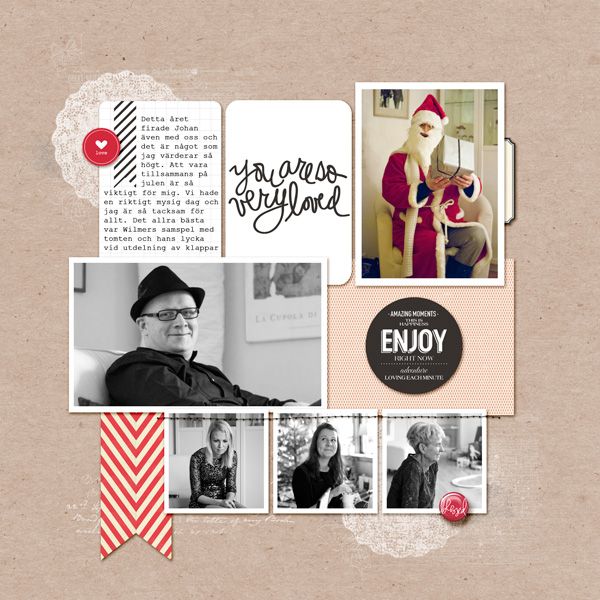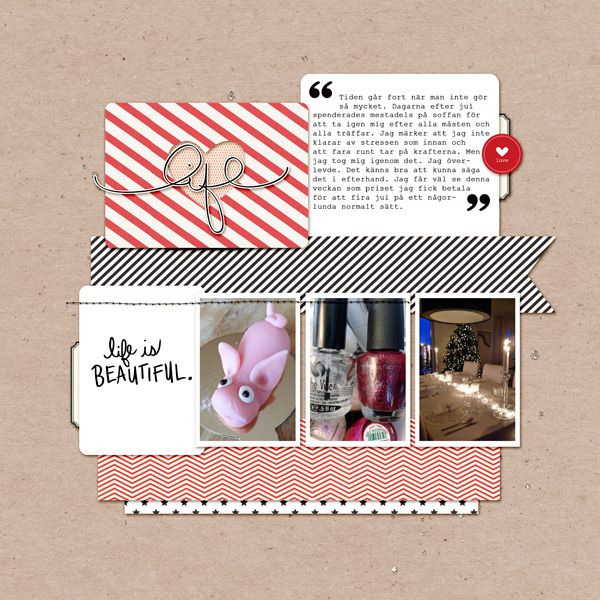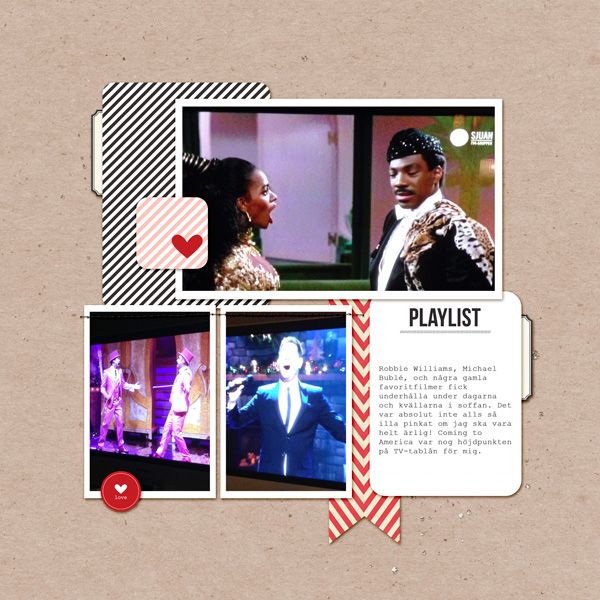 I started my Project Life in August, so I have another eight months to go before I can say that I've "finished" but with the new year I feel it's fitting to do a bit of evaluation. Keeping up with this project for 22 weeks is something I am really proud of.
These last few days, creating these eight pages, I have started to doubt my set up with the layered photos and papers. Partly because falling behind, even a little bit, means a lot of work trying to match everything up and not doing too much repetition. But partly also because I am starting to grow a little tired of the format. Can I do another eight months of this? Maybe these feelings are mostly due to making eight pages in a few days? I hope so. I don't want to tire and quit in a few months!
Also, I am quite happy to not have to do red again when making my next page! Ha!
Happy New Year everyone! Let's hope it's a good one!