One of my friends decided to start doing Project Life at the beginning of the year, and one of the tips I gave her was to try to avoid getting behind. I hated catching up on a couple of weeks at the end of last year - it was difficult to really remember everything, and it stressed me out to make so many pages at once. But here I am, only a few weeks into the year, and look at that! I am a bit behind! It
is
only one week (and I have actually started it) so I am not going into full panic mode just yet. But my opinion still stands; falling behind means making it harder on yourself.
So I haven't finished last week's pages but I do have the pages for the week of January 6th.
The week consisted of clearing out the last of Christmas (tree), baking, visiting my workplace, dinner with family, and walks in the rain. I also got the most wonderful gift from a precious friend. It was a pretty good week with several ups and even though there was tough moments as well I am positive I am heading in the right direction in my life.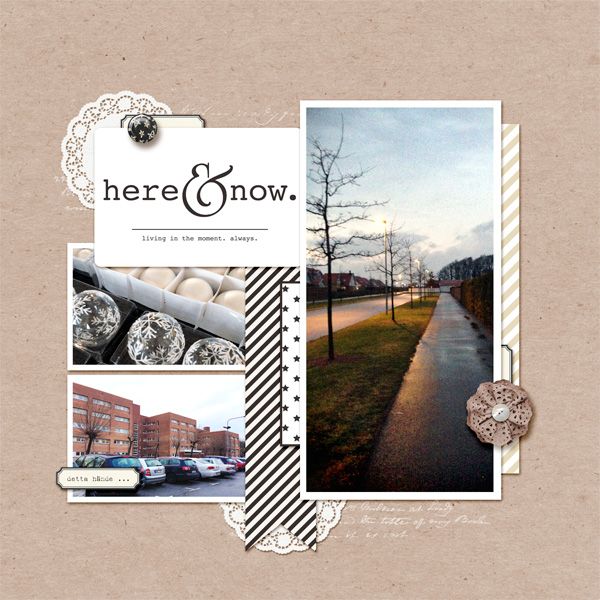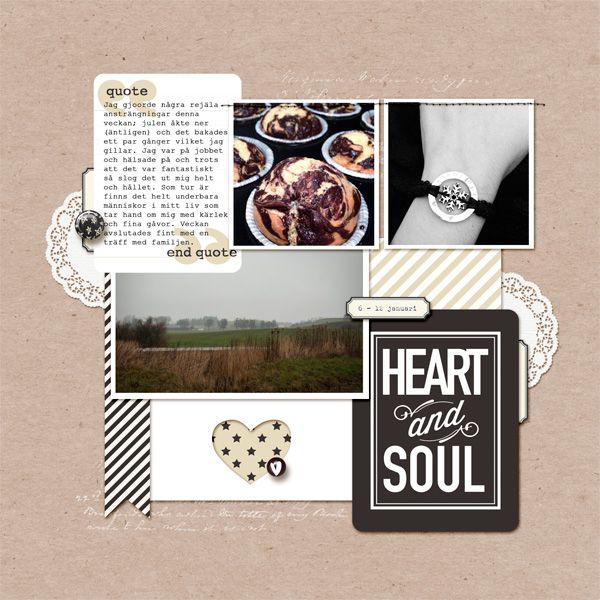 (Supplies: Becky Higgins Project Life Midnight, Becky Higgins Project Life Cinnamon, Becky Higgins Project Life Just Add Color, Autumn Bliss by Anita Designs, Take Note, Chris Buttons by Karla Dudley, In Stitches Neutral Basics by Robyn Meierotto, Homebody by Shannon McNab)