I'm all for trying things out at least once to see if I could get into it. So I have tried out jwelery making a few times. Obviously I have only dabbled with the really easy things, but I still feel like I can't get the feel for it. Yesterday I went to a jewlery making gettogether, and as you can tell I haven't got the lingo down either - is there a jewlery equivalent of a crop, and spent three hours on one single necklace. The other girls were saying they were pleasantly surprised at how creative they were. I was sitting there feeling like a complete failure because I hated what I was producing. I thought I was creative walking into the place but walked out doubting myself.
Anyway, today I shot a few pictures of the necklace and two others that I have made before (and actually like). It doesn't look as bad in the pictures though. While I don't think I will make it a hobby I won't rule out trying it again either.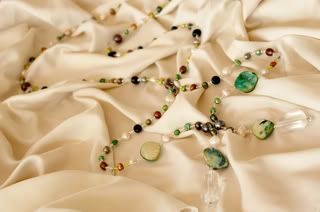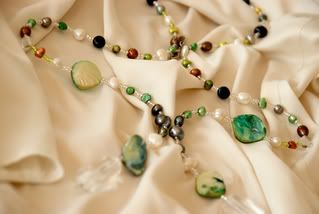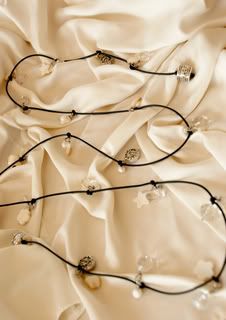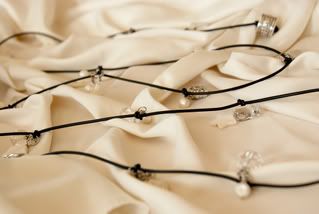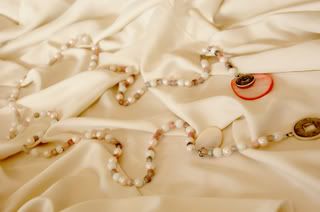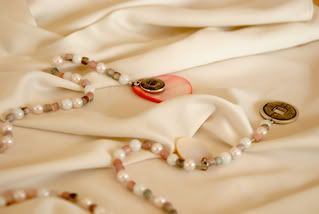 Speaking of jewlery making, check out my friend Carrie's website
Carrie D Mader
. She makes some pretty spectacular things. Her blog, also on the website, is fun and witty.