I know that I have been neglecting this blog for two weeks now. DID is seriously kicking my butt. I am sorry for this and I hope you'll forgive me.
I am back to post my layouts that I have done this week for class.
This layout was designed by Jessica Sprague
Then & Now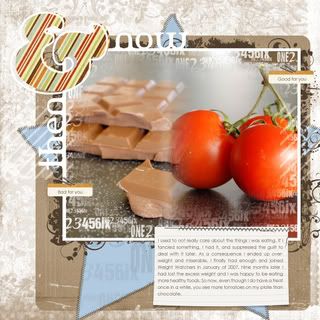 (Credits: Papers & Elements: AASPN_SPLima_3, AASPN_SPLima_5 by Anna Aspnes, mterasawa-bohemiangarden-stripes by Mindy Terasawa, Numbers paper by Linda Roos (thanks to Jessica Sprague), KPertiet_BorderDieCuts_roundedCorners, KPertiet_CurledIndexJournalers-3d, KPertiet_GrungedUpPhotoBlockNo2-1, KPertiet_StaplePair by Katie Pertiet, JS-Stitching by Jessica SpragueFonts: Century Gothic, Amerika, Alfredo Heavy, AnarchyPhotos: Linda Roos)
Du och jag Emil
(Credits: Papers: Oscraps-Moonrise-PAPERS-suec3, Oscraps-Moonrise-PAPERS-jcantrill2, Oscraps-Moonrise-PAPERS-AStergiou-2 from Moonrise collection by OscrapsElements: KPertiet_GrungedUpPhotoBlockNo2-1, KPertiet_StaplePair, KPertiet_SnapFrames by Katie PertietFonts: Century Gothic and sidewalk, Photos: Linda Roos)
Addition to the quotes book that was started last week.
Say What 3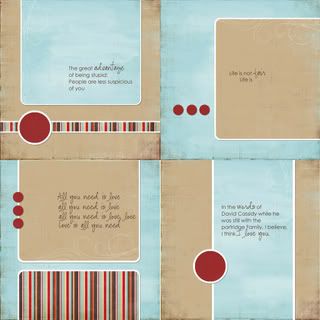 (Credits: Template: Jessica SpraguePapers: jcrowley-beautifulevidence-solid4, JS-HAFH-AwningStripe, JSprague_Kraft, JSprague_BlueSolid, jcrowley-beautifulevidence-overlay2Fonts: Century Gothic and CK Ali's Writing)
This was made from a template I have also made for class. The template will be available here soon.
One Perfect Day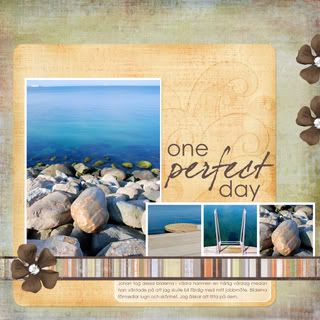 (Credits: Template: Linda RoosPapers: paper4_hismonday_jenwilson, Paper8_hismonday_jenwilson, Paper_hismonday_jenwilson from His Monday Attire by Jen Wilson, Mco_pp4 from Vintage Dreams Retro by Michelle ColemanElements: kskd_pe_gardenlights1_freebie_flowerblue (recoloured) by kSharonkFonts: Century Gothic, DearJoefourPhotos: Johan Roos)