Last week of DID was tough too due to a crazy situation at my work. But I finished all challenges save one.
This layout was designed by Jessica Sprague
A Perfect Match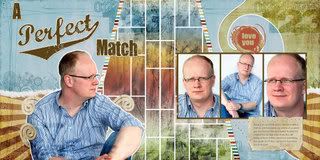 (Credits: Papers: arockwell-mnb-hope-paper (1), arockwell-mnb-love-paper (7), arockwell-mnb-patience-paper,KPertiet_BotanistNo4-3Elements: AASPN_ChunkyTorn1, AASPN_TatteredPaper1_2Template, arockwell-mnb-hope-paperswirl, KPertiet_CountingTrashOV-4, KPertiet_GraphicPopEdgersNo2-3a, KPertiet_StoryboardNegs-2, Mwise_Romantics_Brush5 _loveyou, JSprague-SwirlyScanFonts: Marcelle Script, You Are Loved, Century Gothic)

I finished this after a 13 hour workday. I was seeing double as I stumbled to bed.
Digi proud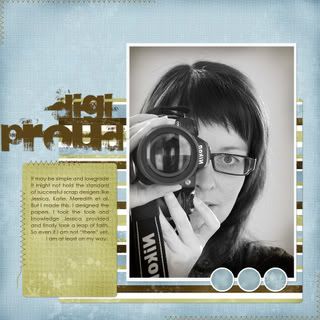 (Credits: Template: DolphinlvrPapers: Linda RoosElements: KPertiet_MessyStitches_Brown, Scratch splat grunge brush my mbabicFonts: Sidewalk, Century Gothic, WMDesigns1 (splatter)Photo: Linda Roos)
Life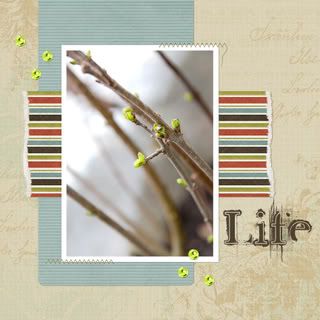 (Credits: PAPERS: KPertiet_FreshBotanicalsNo2-2 by Katie Pertiet, mterasawa-groovyboy-blue, mterasawa-groovyboy-stripes by Mindy Terasawa ELEMENTS: AVictoria-cupcakeprincess-sequin-green by Andrea Victoria, KPertiet_MessyStitches_Brown by Katie Pertiet FONT: Retro Rock Poster PHOTO: Linda Roos)