So I jumped for the chance to participate in a challenge to take one photo every day in May. I have tried it before without success but I was never one to give up on a lost cause before so I thought I'd give it another chance. So far so good, lol, as I have two out of two. Score!
I will be posting the photos here throughout the month. Let's start with #1 and 2 right now.
May 1st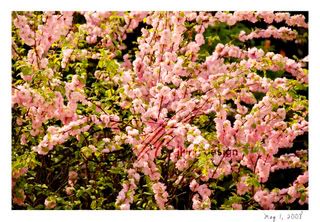 Taken from my mother's balcony. It is a lovely cherry tree. The blossoms completely cover the branches.
May 2nd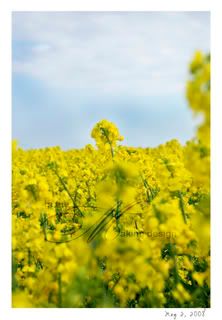 Taken on my way home from work. I am so surprised that the rapefields are in full bloom already. I thought that was supposed to happen in June? But it is a striking sight.