I have been on a three day business trip, so the opportunity to take lots of fancy photos was a bit limited. I did keep up with the challenge though. Quite chuffed with that.
May 5
Detail of a tractor in the building site next to our neighbourhood.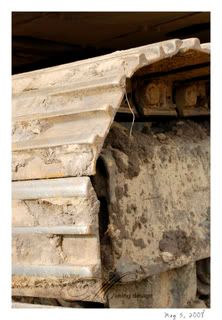 May 6
Taken from the flight on the first day of my business trip. The weather was beautiful and I could not resist to snap a few photos through the window.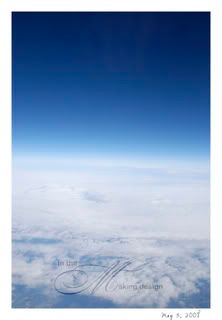 May 7
On our way back to the hotel after dinner last night my coworker needed a coffee fix. I only got a few shots of the place.
May 8
I took this literally as I walked through the front door as I came home from my business trip. I thought it was my last chance for a photo today.