I have been busy working on a few projects in the last couple of weeks. I am close to finishing one of them so I hope to be able to post a couple of pics in the coming week. The other is a long winded thing that I keep starting back up and then putting off and I need to get my butt in gear ASAP because I am coming closer to the deadline each day. If anyone has any butt kicking gear to share, please send it my way because I need it! LOL.
It's Sunday and I am feeling a little bummed that the weekend is almost over so I think we need a little pick me up around here. What better way to do that than with a template?
This one is a simple one, which I hope is ok with y'all. After all, it leaves more room for personal inspiration. So it's up for grabs and if you like it, go ahead and get it. :D
This is what it looks like: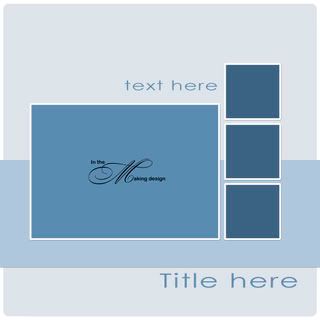 You can download it
here
.
As always, you know the drill, please read and follow the TOU and I'd love it if you would leave some love for me if you download it.
Another note, it would also be great to see what you do with my templates, so please link me up if you post them somewhere!